So I was getting my frame stripped down and ready for powder coating when I noticed some non-factory welds. You know the type, too cold and look like a pile of bird poop. So I snapped some pictures to explain what I found and to try and get some answers.
The first two pictures are of the right rear side of the of the frame near where the muffler bolts up. It aprears that someone has added a nut to the frame for some reason. I know I didn't remove any bolts for it so maybe someone could go pull their number plate and tell me if they have something bolted up there.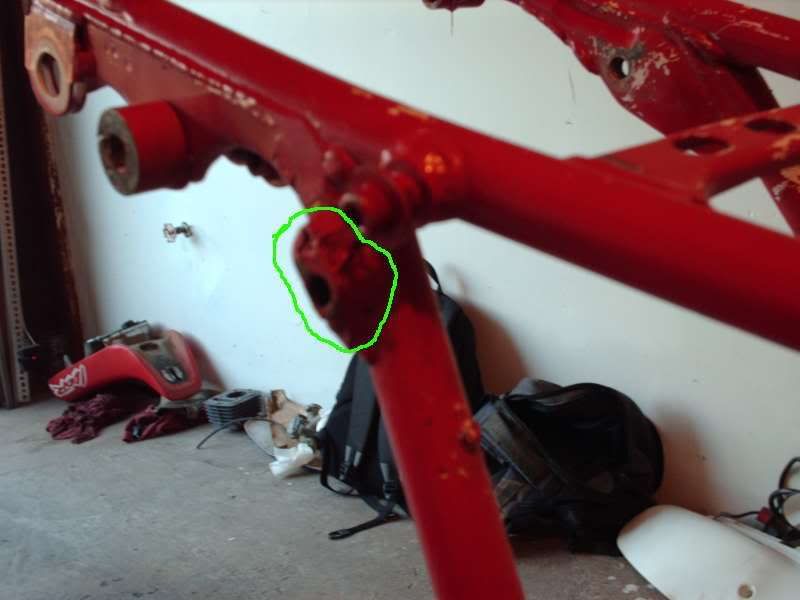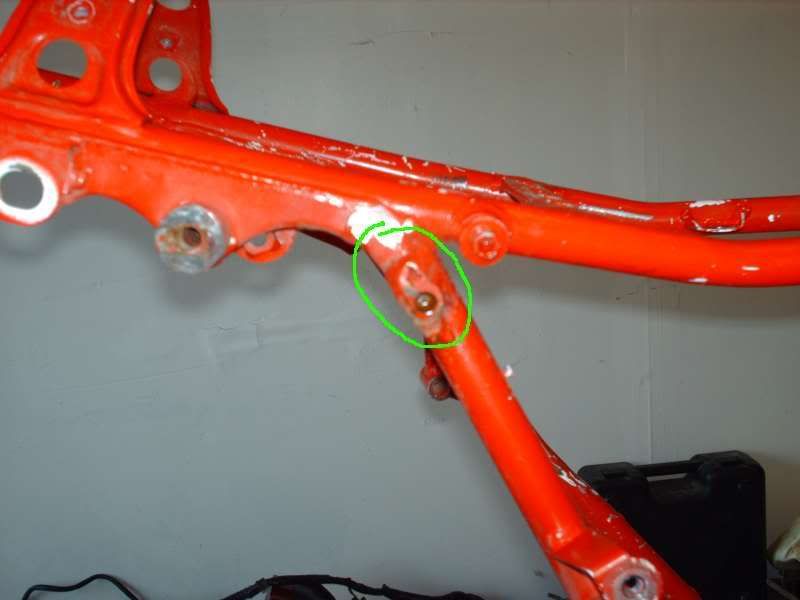 The next two pictures are from the inside of the frame on the left side right about where the chain runs. I have no idea why this area has crapy welds all over it. Is this a common point of failure on the frame? Or maybe the chain had chewed up the frame a bit?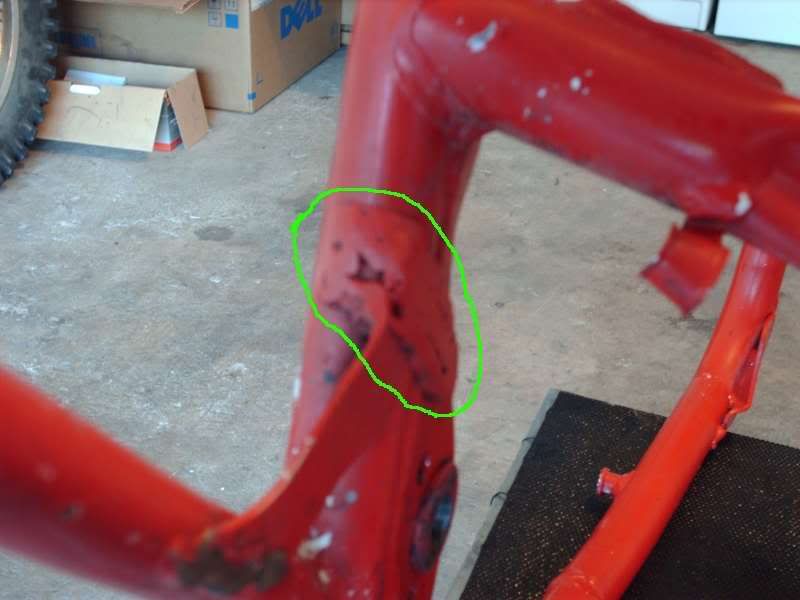 So should I be worried about the frame's structural soundness? And before I coat the frame are there any areas that need to be reinforced so that they don't become an issue in the future.