Last night I stuck some of the graphics and popped the new plastic on. The YZ seat cover even velcro'd over the original well enough for a fly by inspection, but I'm going to get another seat and mount the cover properly.
Now I need fork guards for the red graphics, new handguards (red or white, what do you think?), and a new airbox to complete the color change.
The kit came with red fork graphics, so I'm going to install them on the opposite side of the blue
KYB
stickers and then I can simply spin the forks to go from red to blue.
The headlight cowl also needs some TLC. For now, I stuck on the YZ numberplate graphic, but I'm thinking of buying a YZ numberplate. We're 24 hour daylight now so I won't need the light for a few months.
It's amazing how a little bit of blue spoils the new look. The mud doesn't help either.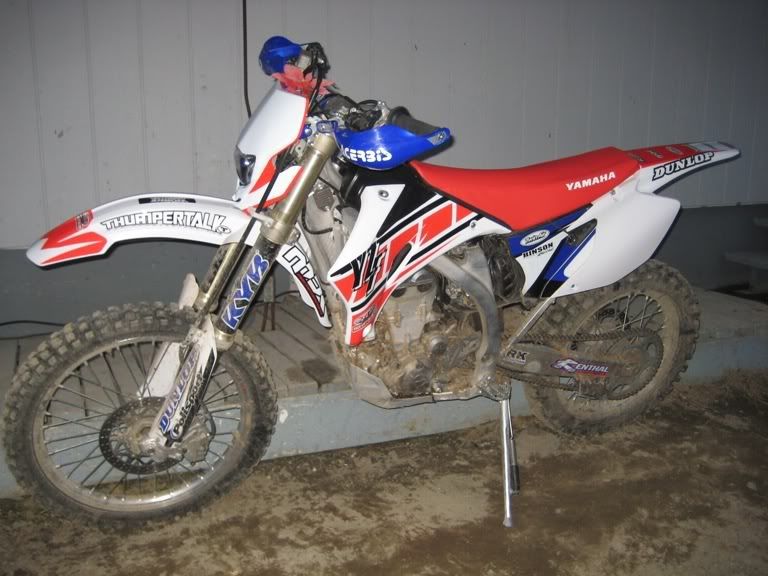 This is what I'm shooting for: