Remember when you were a kid and had been wearing your winter
boots
all winter, and then finally in the spring you put your sneakers on for the first time? Your feet felt so light it was like they were floating. Well, I got that feeling today.
Unseasonably warm temperatures lately melted the ice from the roads today, so I removed my ski and popped on my summer tire, and all I can say is WOW! This is the first time that I really rode without spikes and ski.
The bike landed here in February, so the spikes and ski went on right away. That combo weighs 44 pounds, just over double the weight of the front
wheel
only. For the first few minutes tonight the front end was so light it felt like I had no wheel at all. I had to learn to wheelie all over again.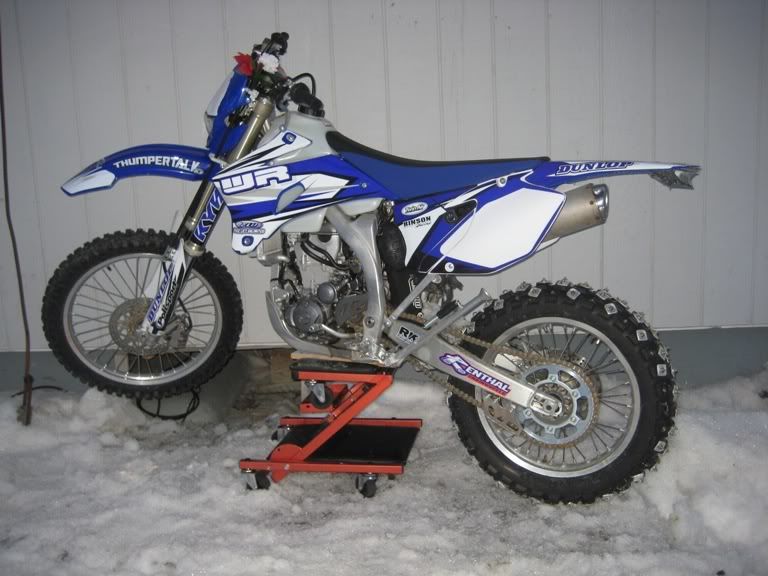 The warm weather has also richen'd things up, and I was too lazy to change the jetting tonight, so I leaned it out another way. I pulled all of the plates out of the E-pipe on my 400 and slipped it on the 450, un-corked. It didn't help the jetting at all, but sure sounded sweet.