I switched from my black ufo fender to my stock red fender since i knew i had to trim it to make it work...heres how it went.
The taillight is fairly wide, i cut the stock fender back almost 4" to get it to sit almost flush with the edges, i was afraid to bob the rear anymore, didn't think i'd like the look. I still sticks out a little bit, but its minimal...the plate is a little crooked, need to straighten it but the drill died so i couldn't slot the holes...not a big deal.
The light is MUCH brighter than the UFO unit, and the signals don't slow down or dim at idle. I'm still going to get a high output stator though.
I did not use the resistors that came with the tail for the signals...they flash at a good rate with the stock stator.
This is a
clear alternatives
light...i think they use MANY more leds than any other company. As for mounting it and the plate...some little 90* brackets that i found in the shelves in the garage...an old license plate drilled for the license plate bracket which also ties into the tail light, two bolts pull the wires and its unhooked for racing.
I have a CRF450 rear fender on it way, i think it kicks upwards much more than the stock one which is more rainbow shaped, thats the only reason i had to trim it back 4" so you could see the light. With the crf fender hopefully i can tuck it under further so it sits flush with the outer edges and not have to trim the fender.
I'm pretty pumped with how it turned out...
Well a pictures worth a thousand words...here they are... before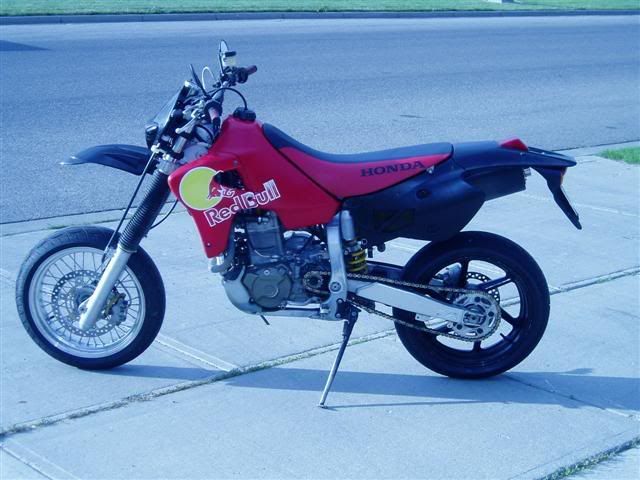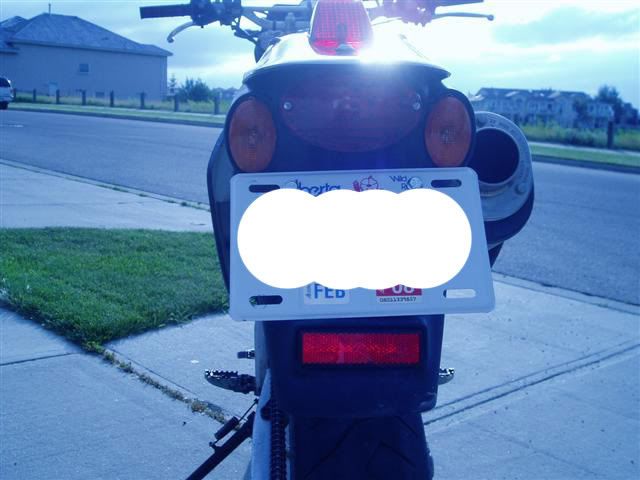 And After: