Oooooooohhhhhh Mommy!!!
Look what I gone done and did!!!!!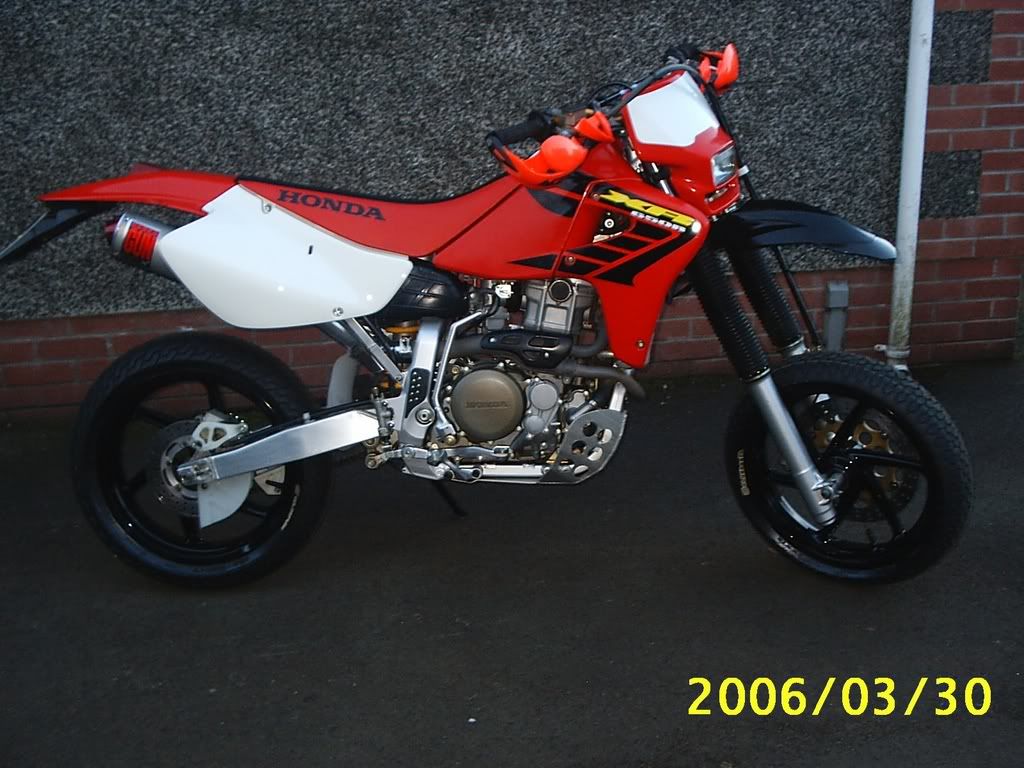 '03 XR650 supermoto with all the original parts including the enduro wheels...
Big Gun
exhaust
, rejetted.. MINT-AL fun.
Now the question. I have an enduro on sunday, do I stick with the trusty DRZ or go with this.
The test run on this made the DRZ feel like a toy!!