Hey guys, I have a few questions.
I have searched, but haven't found exact answers, so maybe you can help.
Basically, what are all the differences between a YZ426 and a WR426?
What do you prefer for your riding style?
And, what would you recommend for me? I ride dunes and deserts.
Also, should I wait for a deal on a WR or buy a YZ, because there is about 5 YZ's for every WR's in my area..
Thanks Guys!
Just got my Bike for $1900!
Came with
black
excel
rims and hubs
applied triple clamps with
protaper
bars
scotts steering stablizer
spare rim with paddle tire
DR. D complete exaust
GYTR frame guards and radiator gaurds
UNI filter
some grippy seat
some like new blue front and rear fenders, it has black fenders on it now
o and some crazy
cool
hot start thing up by the left hand.
These are my two new acquisitions, not bad for a 16 yr old huh? I found both of those deals
Has some scratches on the back panels, but here are some beauty shots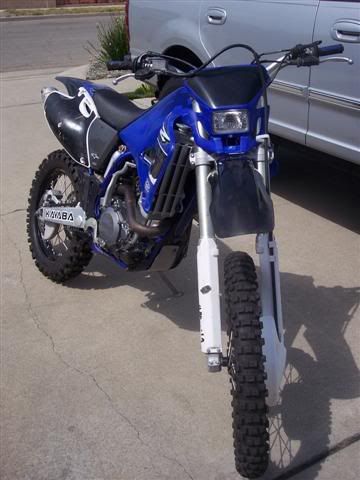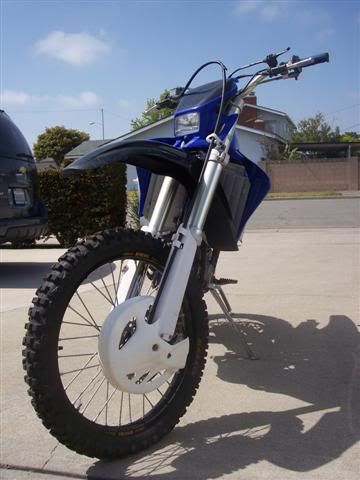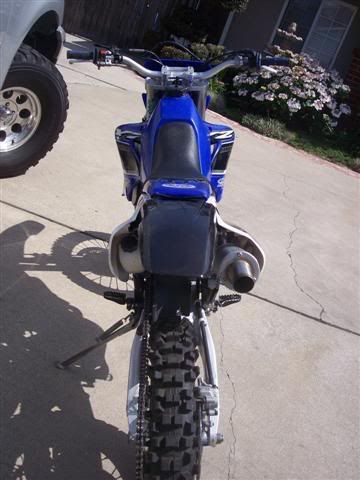 Last Night doing the Blue Wire mod