I noticed a week or two back that someone was discouraged from getting Cycras with triple clamp mounts for their WR because they would lose the top plastic brake line guide. I put this together to show how to avoid that issue.
Take this bracket off and gently bend the
small tab around to the other side.
Remove the guide nut with a dremel.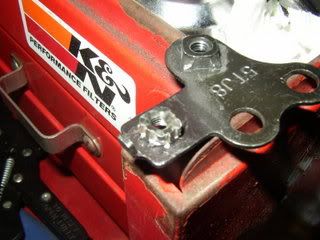 Trim the guide down to the depth of the existing
gap shown with a razor blade.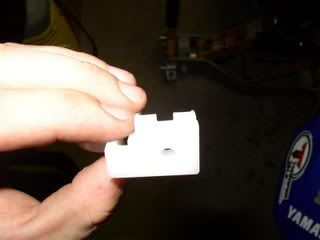 It will go like this. The bracket is not completely
symmetrical so the headlight will have to bend
down about a 1/4" to be bolted.
You place the headlight tab on the reverse side
and bolt as normal but the threads are outboard
instead of the head. Put a small nut on the
guide bolt to replace the one you removed
and you are done.
Finished Product. Is this brake line guide
necessary? Probably not. But hopefully
somebody as willing to waste their time
as me will benefit from this.