Had two problems: First, messy airbox due to engine oil overfill, caused by breather hose routed to airbox....
Second, airbox drain hole "plugged" with that short clear hose... so oil and water from washings or deep crossings would not drain, but rather clog the filter element!!
So, I disconnected breather hose from airbox, and plugged the hole (Copper plug in picture).
Next, connected breather hose to PVC T connector from garden section in HomeDepot.
Third: Threw away clear drain hose, and replaced it with a real clear hose connected also to Pvc T.
Fourth: Another clear hose connected to Pvc T , and directed towards soil, with the other carb drain hoses.
Final result: Engine oil excess routed to ground, not into my airbox...and also a proper airbox drainage to manage "generous bike washes", or deep crossings. Some explanatory pictures: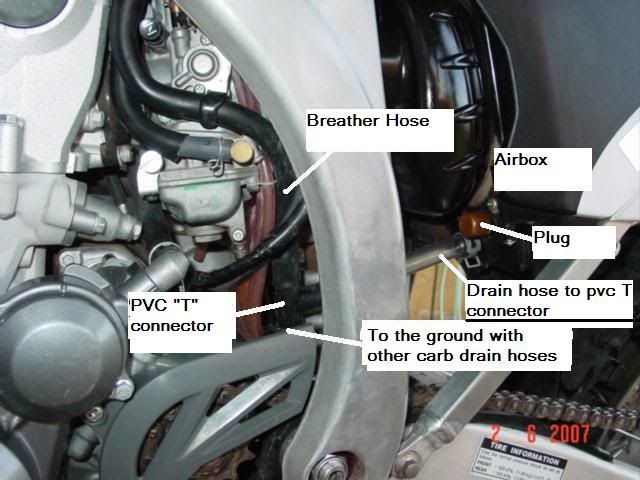 So far, 300 kms and no complaints... Hope it helps someone.
Greetings from Chile.