I just put mine together for my '06 450 and it is leaking at the foot brake master cylinder when you squeeze the rear hand brake. I think the problem is with the o-ring that goes in the bottom of the foot brake master cylinder. This is the o-ring going into the foot brake master cylinder.
This is the representation of what the o-ring should look like as it sits on a ledge at the bottom of the cylinder.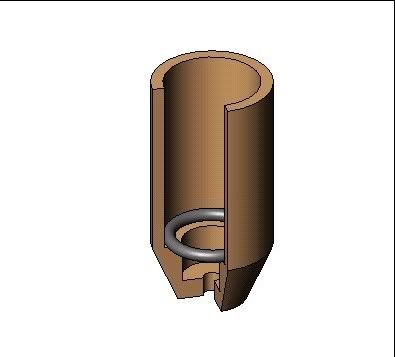 After I put the o-ring in there it almost fits perfectly but not quite. It appears that the 0-ring is slightly too large so that there is a small spot where it is bowed out and doesn't sit tight against the cylinder wall.
I'm just wondering if any one else had this problem and what they did to fix it.