I just recently scored a CA Plated 1998 YZ400F for $1,000 as a first bike. Sounds too good to be true because it is. I've ridden quads all my life, but after trying a YZ250 and a YZ450F on for size, I realized 4 wheels were dumb and that 4 strokes are the best. The motor started knocking, so the previous owner decided to stop riding it then and there and do a complete tear down and rebuild. I do mean complete rebuild too, not a single single bearing, gasket or seal was unexamined or torn apart.
He purchased all new gaskets, bearings, seals, and any other moving suspension/chassis part, as well as powder coated the frame. Then he got bored, bought a WR450 and left this one storage for a few years. It was never for sale, but I convinced him it would be unnecessary for him to have 3 bikes (he has a WR250F as well). Luckily he's a co-worker of mine, so any questions I have he's able to help me out with.
I definitely didn't completely know what I was getting myself into, but armed with a manual, some tools and knowledge from others. I'll see if I can pull this off.I'll be adding pictures as soon as they're taken, but because of monetary reasons, the bike will not be completed until I can afford to get the motor out of the local shop.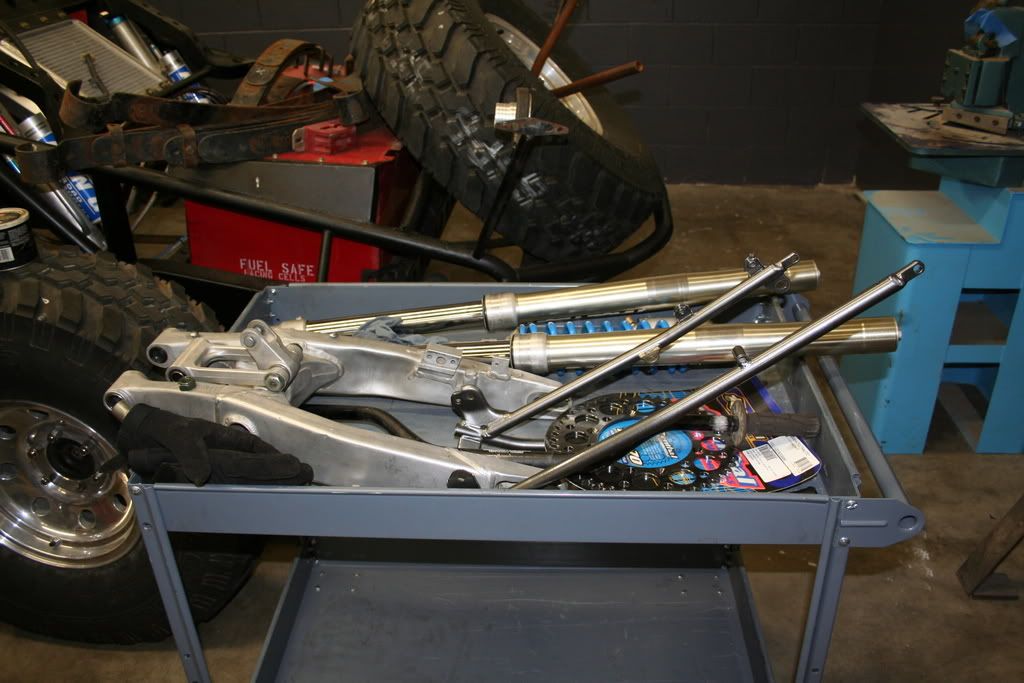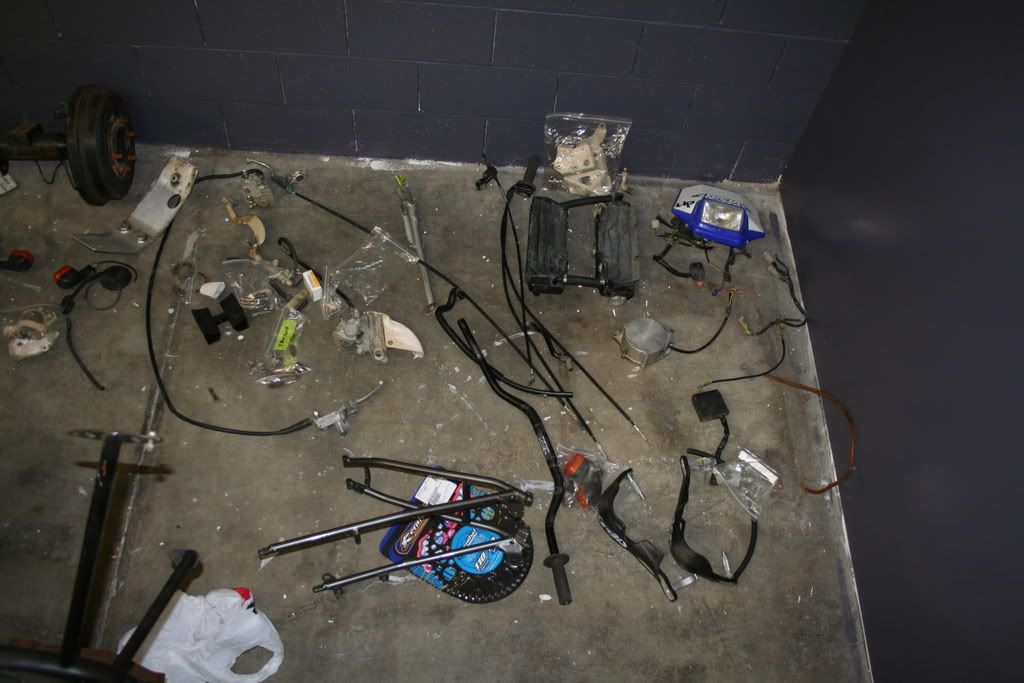 A very small portion of the boxes and boxes of parts.