I need to replace the
exhaust
on my '01 426. I went riding yesterday, and I developed a hairline crack at the inside seam of my Yosh pipe. By the time I got back to my truck, it looked like this!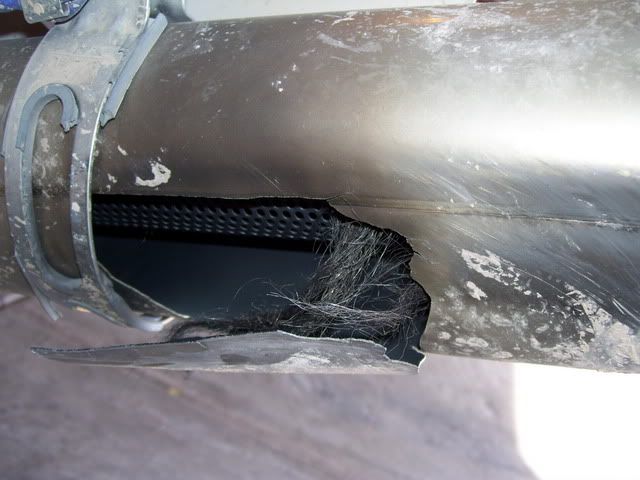 I have never seen this before, but I am not impressed with
Yoshimura
's durability.
This pipe was installed over the 4th of July weekend this past summer. Yes, I race, I crash, and
happens, but this was not expected at all!
I was looking for a slip on, rather than full system, due to $$$ so if anyone has any suggestions for the following, I would appreciate it!!
1.
FMF
Power Core
4
2. FMF Q2 - I know it's quite, but performance??
3. FMF Ti-4
4.
Pro Circuit
T4
5.
Pro Circuit
496
6.
White Brothers
E2
7.
Supertrapp
IDS2
8. HMF (this one looks interesting in the TT Store) Anyone??
9.
Thunder Alley
10. Dr. D full system Exhaust (I know it's not a slip on, but it's not much more)
I have read some good and bad about some of these, but price is a consideration, as well as noise. I know that #3, #4, #10, and supposedly #8 are all quite loud, and that #2 and #6 are supposed to be quiet, but how do you like the performance?
Thanks for your input!!