Another tip here for those that buy aftermarket headers. I finished my Moriwaki install this weekend and put the stock heat shield on it. I think it looks great and it feels solid. Hopefully it will keep my enduro pants from melting on the cold days.
Its pretty easy if you have a dremel tool and a black thin cut-off
wheel
for it. I slit the steel brackets so I could feed hose clamps through them, then I cut the hose clamps to length on the bike.
Heat Shield: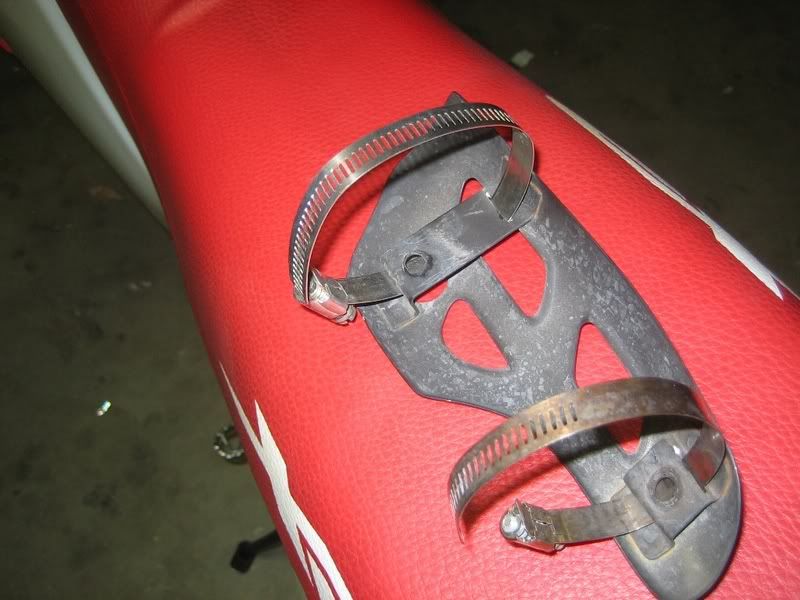 On Bike: