well been a lurker now for quite sometime, as things have it my situation has changed. I just got a new job driving for Coast Mountain Bus Co. in vancouver Canada and seeing as I need to keep my licence clean I decided to sell the ticket machine, my 04 Z750 and in turn return to the dirt where no cops are hidding around that bend when your doing 120 mph
So I bought a 01 XR650R havent got to ride it yet because it is getting the street package done so I can plate it. I know it sounds sweet after you get it running
see I have never had to kick start a street bike since my old rz350 o well I am sure I will figure it out. Just wanted to say what a great resource this website has been so far! and I am just getting started...
Here are some pics of the new
BRP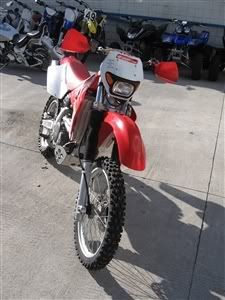 sad to see it go but...