Finally Got my new 06 yz450f ready for summer! What do you think of her. Im done, well at least done until I sell these wheels and buy a set of
white brothers
wheels with black
excel
rims on blue
Talon
hubs, but as you can see I have spent far too much money on her already and my wallet simply needs a break. But if you want these wheels and tires for 650 plus shipping let me know, I have only ridden on them 1 time.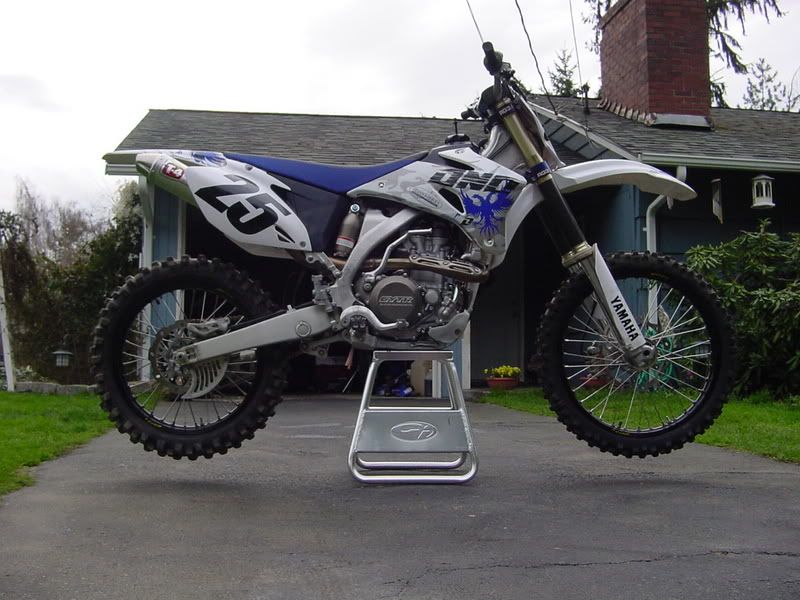 LIST:
Warp 9 wheels, black rims, chrome hubs.
Full
Pro Circuit
T4
exhaust.
RG3 top and bottom triple clamp with stem.
Oversize front
braking
wave rotor.
Braking rear wave rotor.
Black
Renthal
rear sprocket.
Renthal gold o ring chain.
Asv
clutch lever
with repch.
Asv break lever.
One industries white camo graphics kit.
GYTR clutch cover.
Anodized blue engine plugs.
Carbon fiber upper fork guards.
Aluminum rear break
shark
fin.
Aluminum case saver.