I got a chance to re-jet & rebuild my carb tonight. While I had the seat off, I checked out the air-box: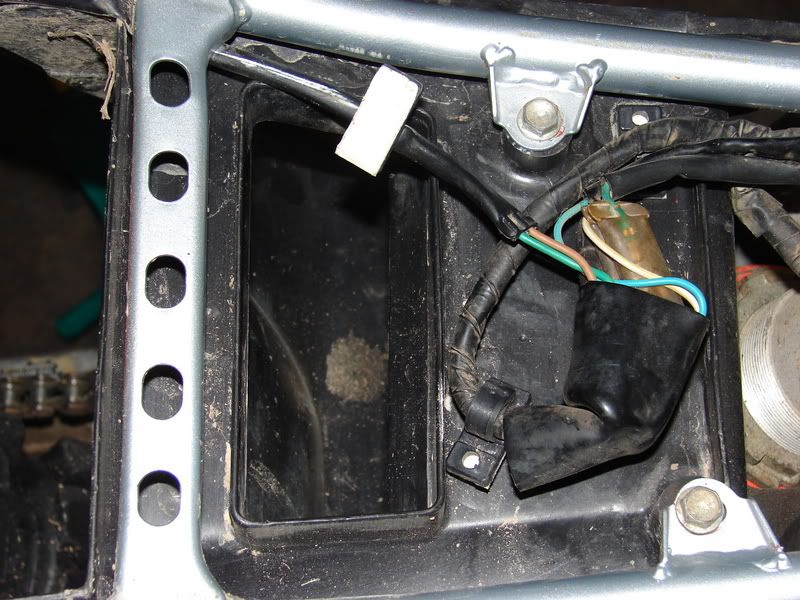 and was wondering if there is anything else I need to do to open this thing up.
I have heard about a "snorkel" in the top of the air box, but I don't see it on mine. Should I enlarge the size of the hole and remove the small piece of plastic that drops down into the air box????? What am I missing here?
The bike runs AWESOME after putting in the new main & pilot jet!
I was also wondering if it is necessary to raise the needle in the carb. If raising the needle will make the bike faster, I would like to do it. How much should I raise it? How do I do it? Having just had the carb apart, it looks like I would have to build some type of spacer to physically raise the needle up. I should have taken pictures and it would have made it much clearer. If anyone understands what I am talking about, can you please let me know if this is something I should pursue. I would sincerely appreciate it!