I took the bike out last weekend (650R)and something was really wrong with the bike. Here's what happens when you keep procracinating on routine maintenance.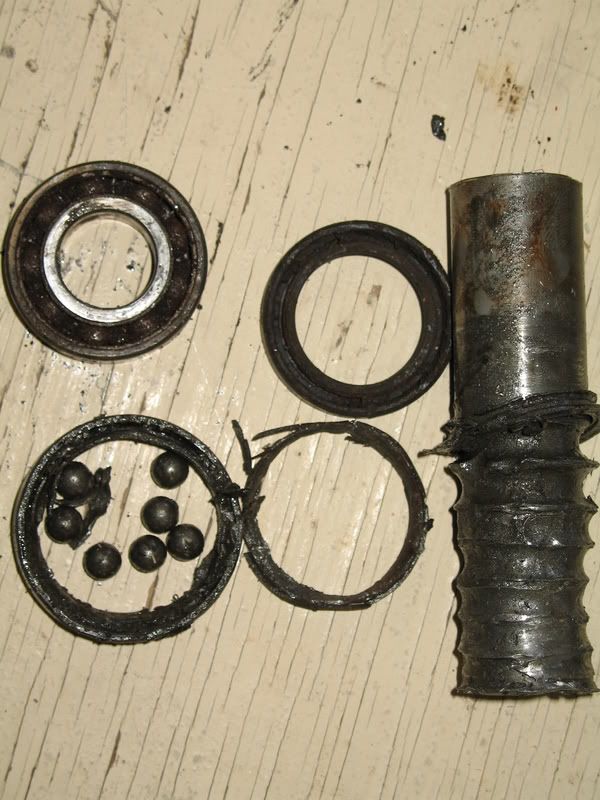 Got back from a laughlin run (400 Miles) in January and just parked the bike in the garage, didn't even wash it. Last weekend I rode maybe 10 miles with my wife on the back and felt like I had a flat tire. The tire was actually rubbing against my swing arm. I knew I needed to change out the bearrings, but just put it off for another day. So here are the results of procracinating.
I see a complete rear rim with tire, rotor and sprocket on ebay, but hesitate wanting to spend 300+ on what it's presently going for.
Does anyone have a stock hub they would be willing to part with?