This is how it sits now. Pretty much bone stock ill get more pics as I add parts to it. All of which I already have wrote down.
Dr.D
carbon will be put on next. Ill keep ya updated.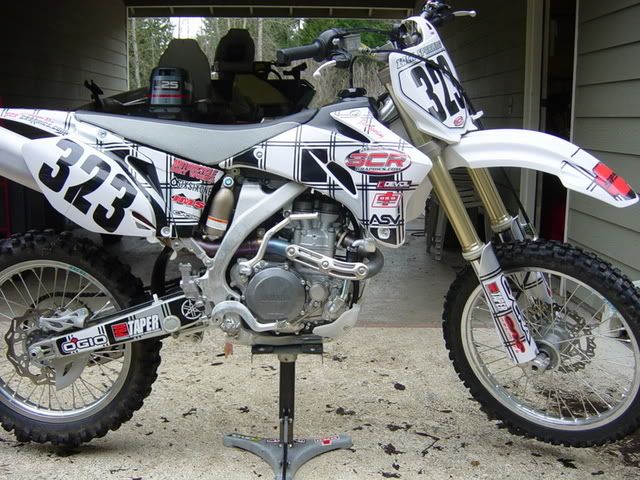 What do ya guys think of the graphics? When I get them redone all thats red will be blue.