Hi Peoples,
Mates and i went riding on the weekend at Lancelin Western Australia. The dunes are unreal!
My friend was taking photos and got this one with me bottoming out the suspension. the jump wasnt too big and i am also only light (60kg/ 130lb) but the suspension is full bottoming out. I have set the
sag
correctly but might need to up the compression.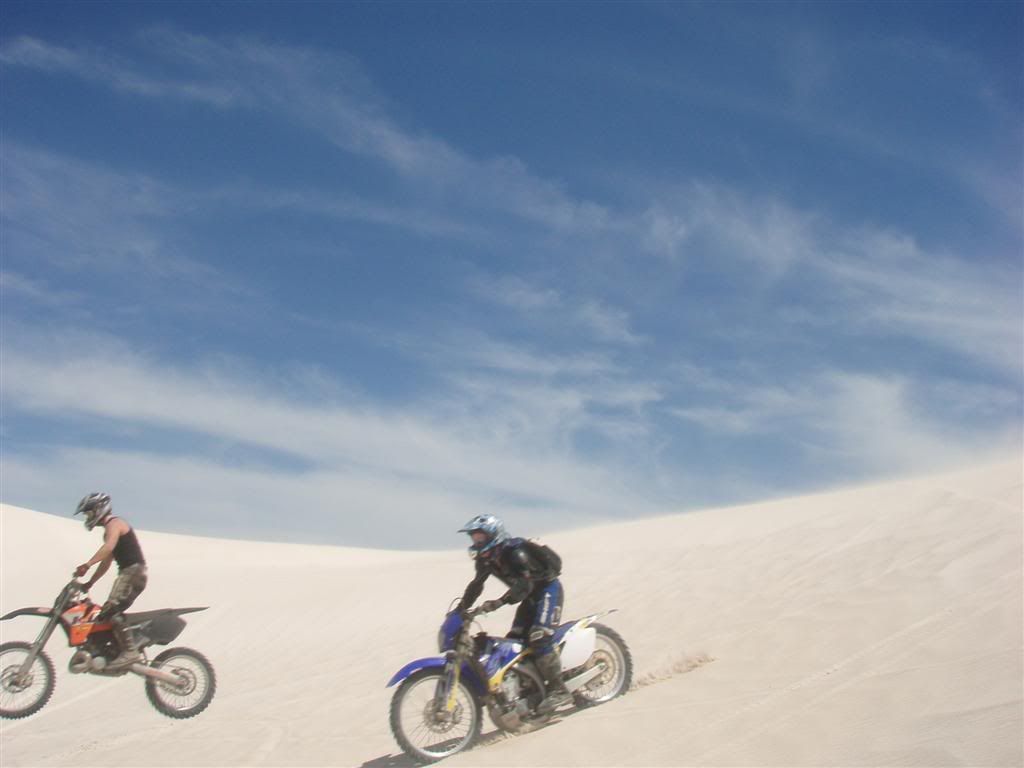 thanks.
Waldo.