Lets see those 426's!
Started by
skwerlee
,
Nov 03, 2006 03:13 PM
Posted September 20, 2010 - 09:33 AM
I guess I'll post mine too lol
My 450
exhaust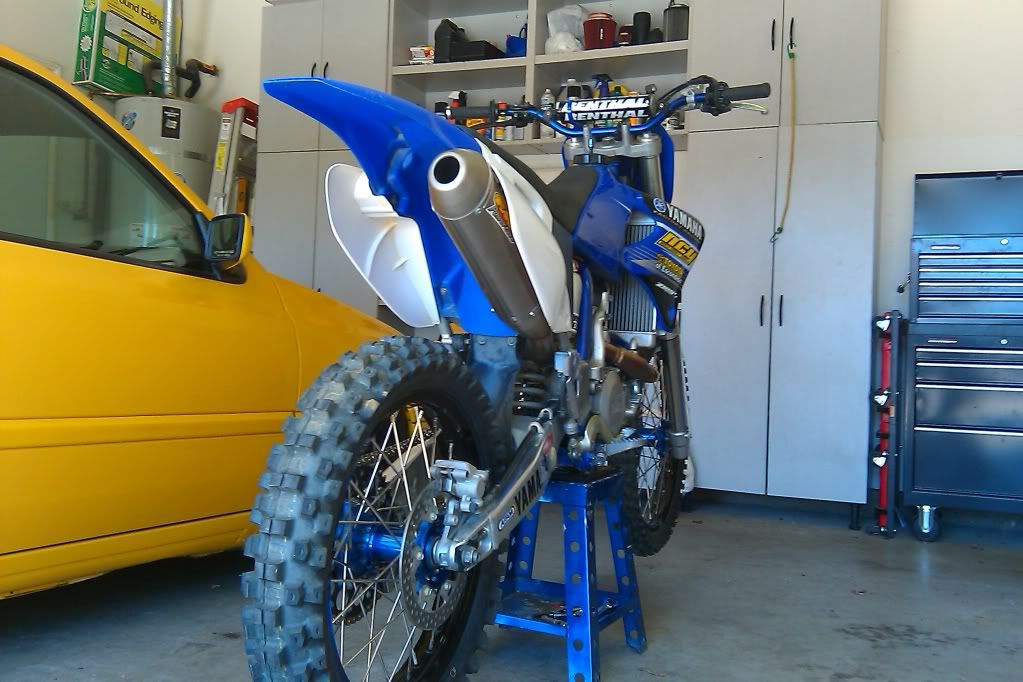 New grip tape on the frame and airbox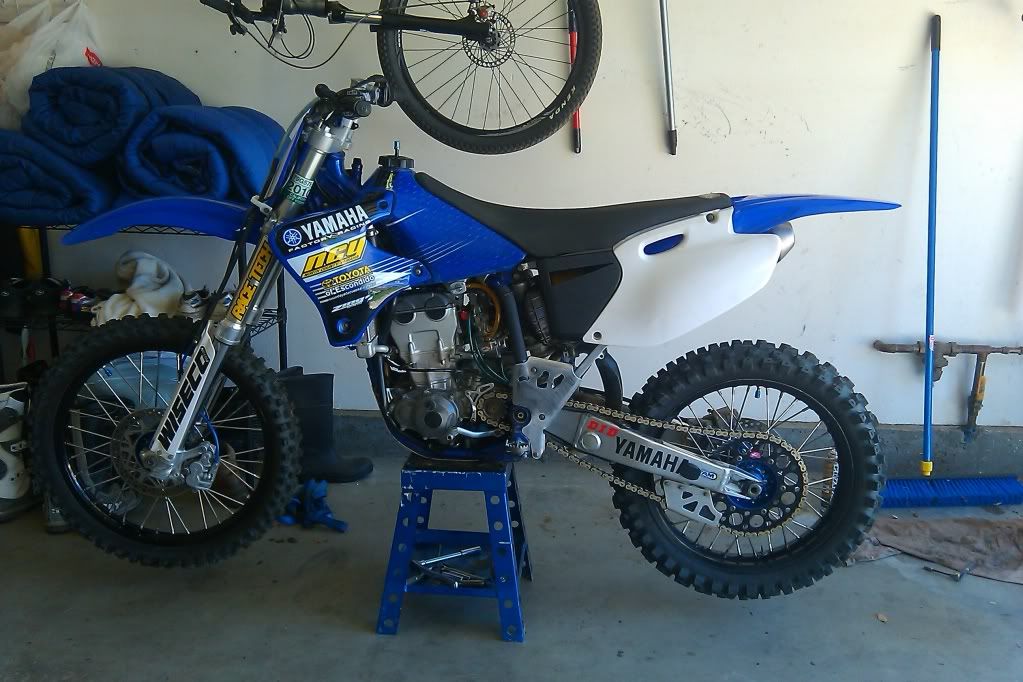 ---
Posted September 20, 2010 - 10:02 AM
4 year old thread yay .
It's a 4 year old thread because someone started one from scratch just like it, and I didn't see the point in having two of the same thing. There are already enough picture threads here.
---
---
Posted September 26, 2010 - 09:35 PM
I just put a new outfit on the old girl. I'm hoping to get something newer in the next year or three, but will probably keep the 426 anyway for green sticker riding or a spare/buddy bike. There aren't many graphics options left for these, but the
N-Style
kit doesn't look too bad.
The kickstand comes in
handy
when I ride with my 5 year old son.
---
---
---
Related Content
Join Our Community!
Even if you don't want to post, registered members get access to tools that make finding & following the good stuff easier.