Xr Finally Done
Started by
xr500_89
,
Oct 31, 2006 07:53 PM
Posted January 01, 2007 - 08:27 PM
What was your total investment to get the bike looking that good?

---
---
Posted January 01, 2007 - 10:30 PM
it appears we have a lot of xr600 on the site i was starting to think everyone owns a 650 on the site lol i think us 600 guys need to start posting more and let them know us 600 guys are still alive lol great looking bike's guy's

ok now where do you cali guys ride most of the time i'm usally out a stoddard wells or johnson valley every now and then lake el mirage
totally with ya on the XR600 thing.
here's mine - with electric leg: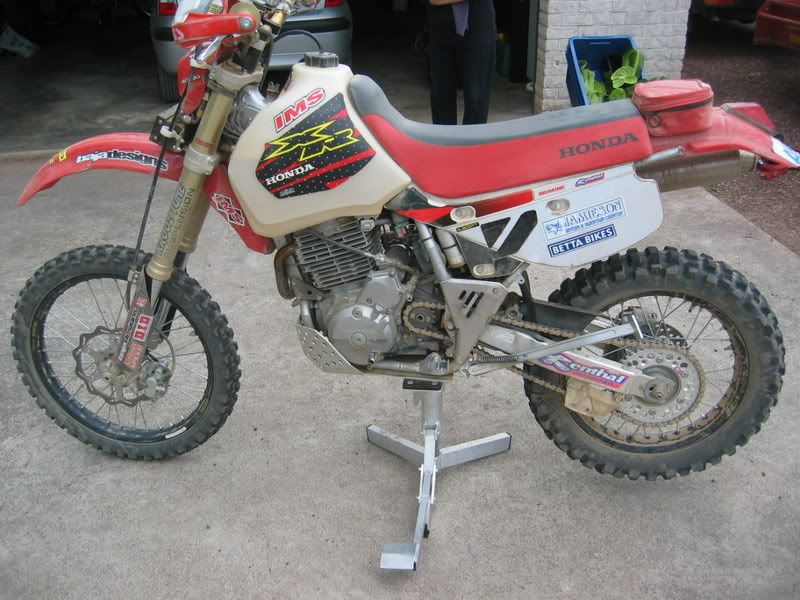 ---
Posted January 01, 2007 - 10:42 PM
Keep it, fresh build, plate, looks grood. You should be proud of what you have with that machine.

---
Posted January 05, 2007 - 08:13 AM
i think total amount invested including price of the bike about 2200

---
---
Related Content
Join Our Community!
Even if you don't want to post, registered members get access to tools that make finding & following the good stuff easier.