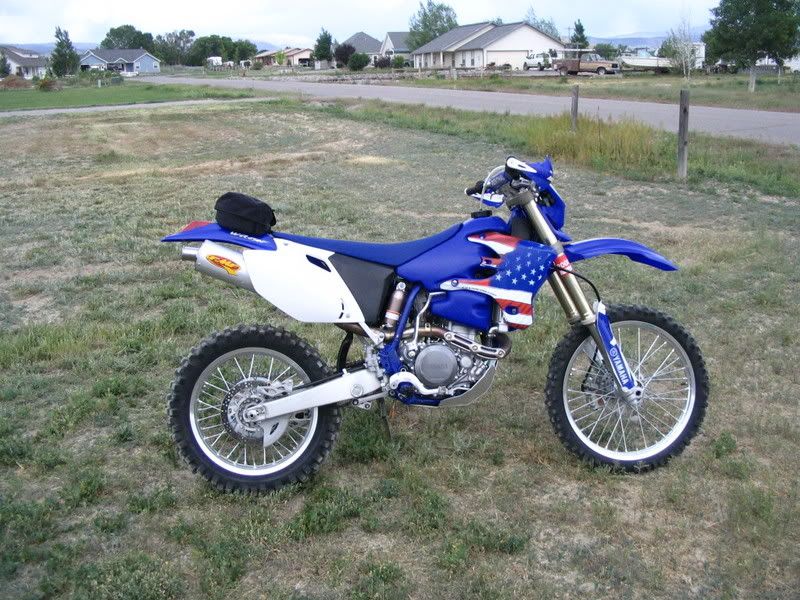 2006 WR450.
Utah
skidplate
FMF Q
Uni filter
oil breather attached to air filter return AIS
upper carb vents in air box
AIS kit removal
JD jetting
grey wire wacked
Acerbis Rally II handguards
Moose fender bag
I took the flag graphics off after talking with some friends about the theory that while they look cool, they are starting to get soiled and with that, the flag graphic is getting defaced. I have them mounted on my garage wall and the stock shroud graphics are back on.
I NEED a Softer seat. Bad.
Best bike I've ever owned.