OK, I feel like a moron, but here goes.
I have the
Yamaha
shp
manual
, and the
Clymer
manual. NEITHER has a description or name for this: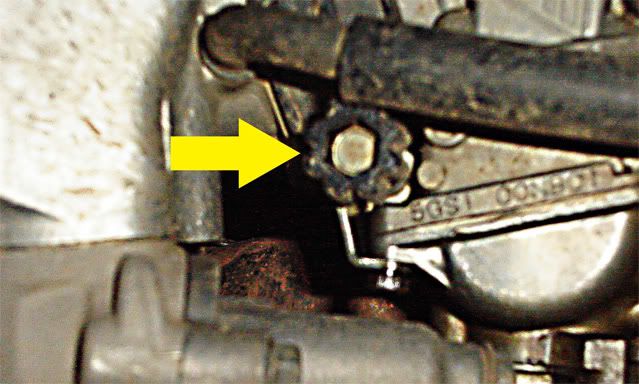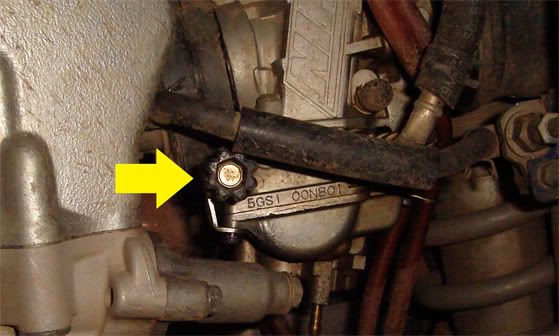 I know it adjusts the idle, put does it adjust air or fuel? I did the Cam mod to get auto decomp. before the mod I got started on the first kick on the Harescramble line EVERY TIME (provided i did the starting ritual. Then I went and rode in the snow and my bud fiddle withthe idle to help me keep from stalling on the uphills. Then I did the cam mod. NOW It starts and runs, and seems to idle OK, but I haven't been able to get a first kick start yet
Not good on a dead engine HS start
what exactly is this thing called. Which direction (CW or CCW) do I trun it to enrich or lean the mixture and properly adjust the idle?
thanks in advance