I need 10-15 mm bar risers and thought it would be best to do it with a
Scotts
under bar (SUB) mount, which would bolt on direct to the stock upper triple clamp. Does anyone know if Scotts or
BRP
already make the mount?
This mount rises the bars and allows the use of bar pad since the stabilizer is mounted under the bar like this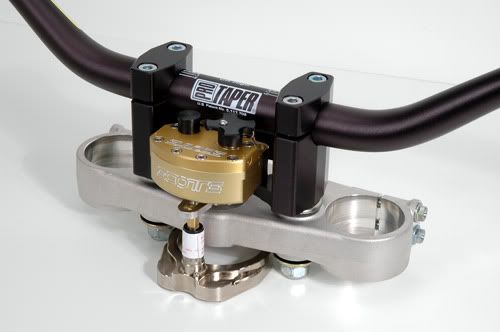 I know there are full kits with a new triple clamp as pictured, but there is really no need to buy the TTC now that
Yamaha
has removable bar clamps. I can not find the correct information from Scotts or BRP pages. Experiences?