We were at replacing a cylinder on a 426 and noticed some signs of heating on both crankshaft bearings. One seams worse than the other but both are affected at only one place, and traces of heating are aligned.
Would you consider this a major problem?
Here are the pics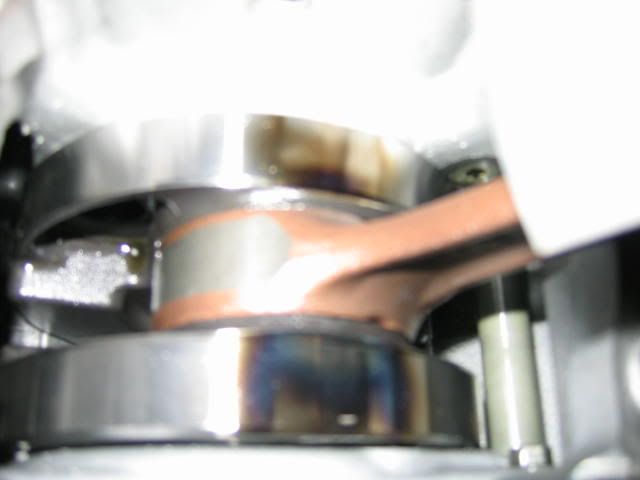 The crankshaft rotates effortlessly, no weird sounds at all...
Second question: the piston rod is a little loose laterally. We can move it a little from side to side (by maybe 1 or 2 mm) is this normal?
Thanks for your help!