Rejetting the new aluminum 06 YZ450 is a real pain! I hope they dont make it to the new WR's if they are going to be this hard to service!
[COLOR=Sienna]YZ forum members are saying:
Putting the subframe back on is a pain in the butt b/c the air box boot that goes on the carb is a PAIN in the butt![/COLOR]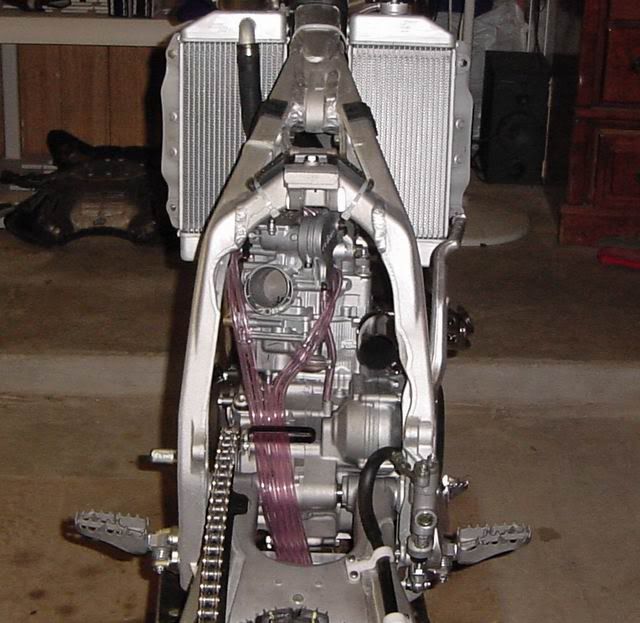 [COLOR=Sienna]Yeah, just to replace the mains or even replacing the fuel misture screw, you can loosen the clamps and rotate enough.
However, to replace with the Boysen deal, you have to do the subframe and shock. Here's the other fun part - don't connect the top mount of the shock until you get the boot from the airbox onto the carb. It wouldn't go on mine while the shock was bolted on. I had to remove the top bolt and let the shock fall to the rear a bit to re-attach the airbox....
You can get to the needle with no trouble - just take off the tank...
It's
cool
they make these things small and light, but man, it gets tough to do maintanence. I'm not looking forward to doing valve adjustments in this thing. [/COLOR]