After my recent CR80 / XR100 conversion project, I had quite a few leftovers from the XR100 which donated the engine. So I decided to convert my son's old XR80 to an XR100 using the parts. That way we will have a bike to take his friends riding without them being quite as cramped.
Here is the 2003 XR80 which will be upsized.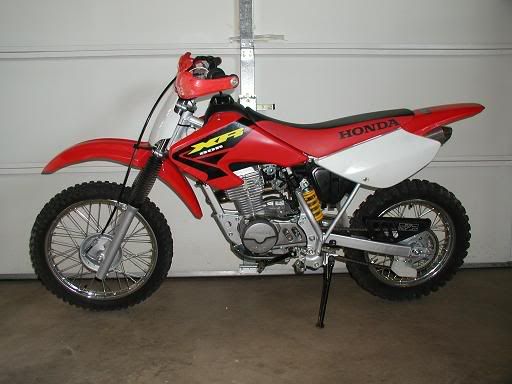 Here is what's left of the 2001 XR100 after the other conversion project.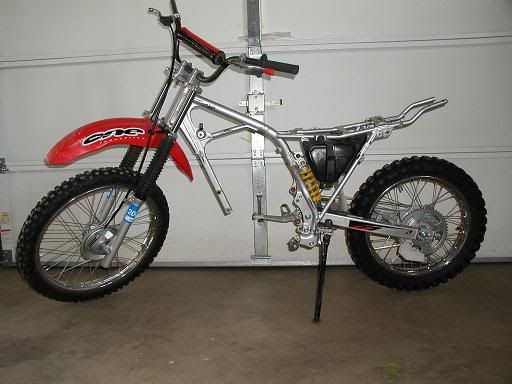 I exchanged the front
wheel
between the bikes. I put a new tire on the XR100 rim. I was surprised to find that the XR80 and XR100 forks were not the same length. Here is a picture of a fork off of each bike.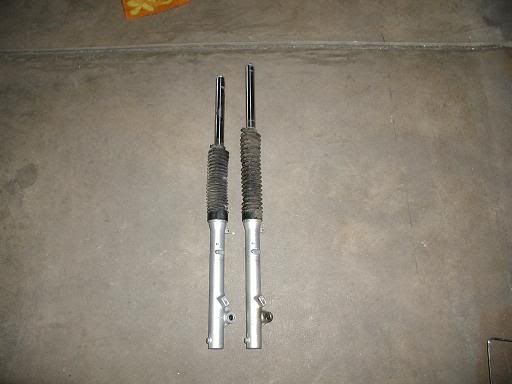 Because of the longer forks, the front brake line is also longer on the XR100. Here is a picture of the two brake lines.
Here is the XR80 with the XR100 front end.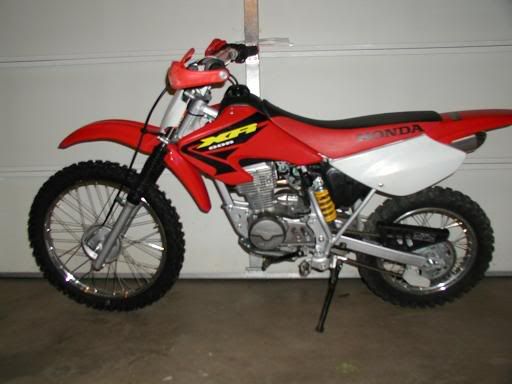 Tomorrow night I start on the back.