Recently sold my 01' XR650R and decided to keep my XR600R that I rebuilt last year.
Got old man piggy 200w of light today.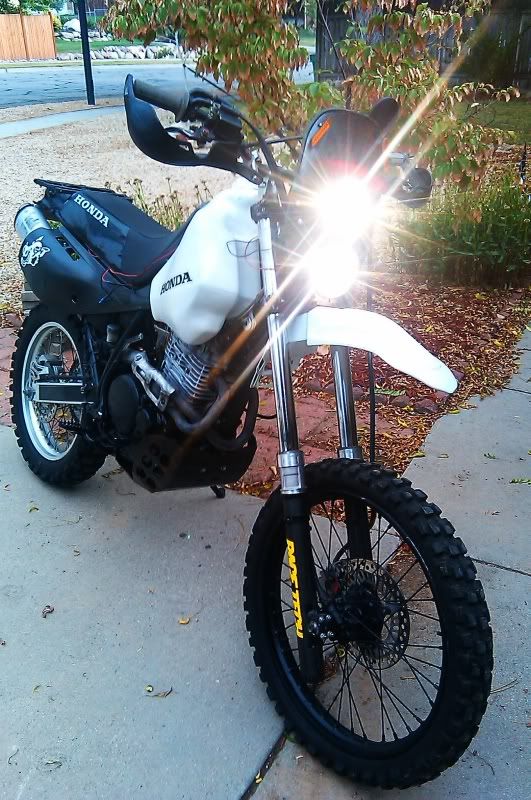 Not quite as snappy as younger brother XR650R, but freshly rebuilt last winter. I have a soft spot in my heart for this bike. Now all it needs are some USD forks.