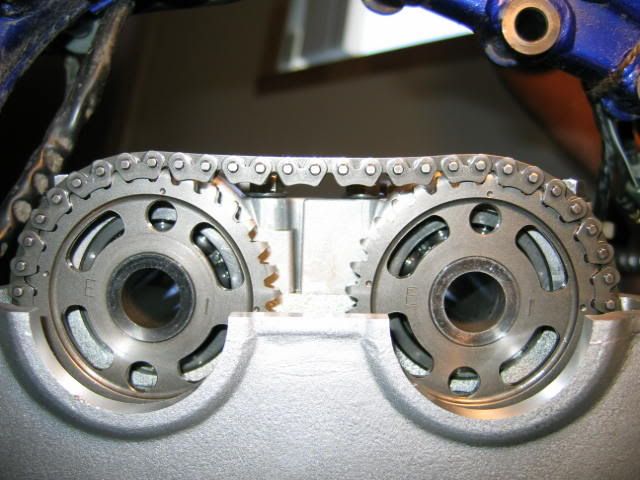 WR426f 2001, stock cams.
Cause if it does look like YZ timing, the most simple instruction to YZ time a WR426 would be to align the "I" punch mark on the
exhaust
cam shaft with the surface instead of the "E" one. Then confirm the number of link and you're done.
So many guys around here who've never done it argue about giving some advance vs retard, clockwise vs conterclockwise, one tooth vs one complete chain link...they get confused even before trying to do it so they get afraid to do it.
I say align the "I" instead of the "E" and that's it. Very simple.
Thanks for your confirmation, I'm starting this engine now.
Math