Just thought I'd post some pictures of Rob Barnums new
exhaust.
Rob graciously delivered them last night on the way down to a trophy ceremony in Mexicali. Well, pictures are worth a thousand words, but let me add the 1001th - damn.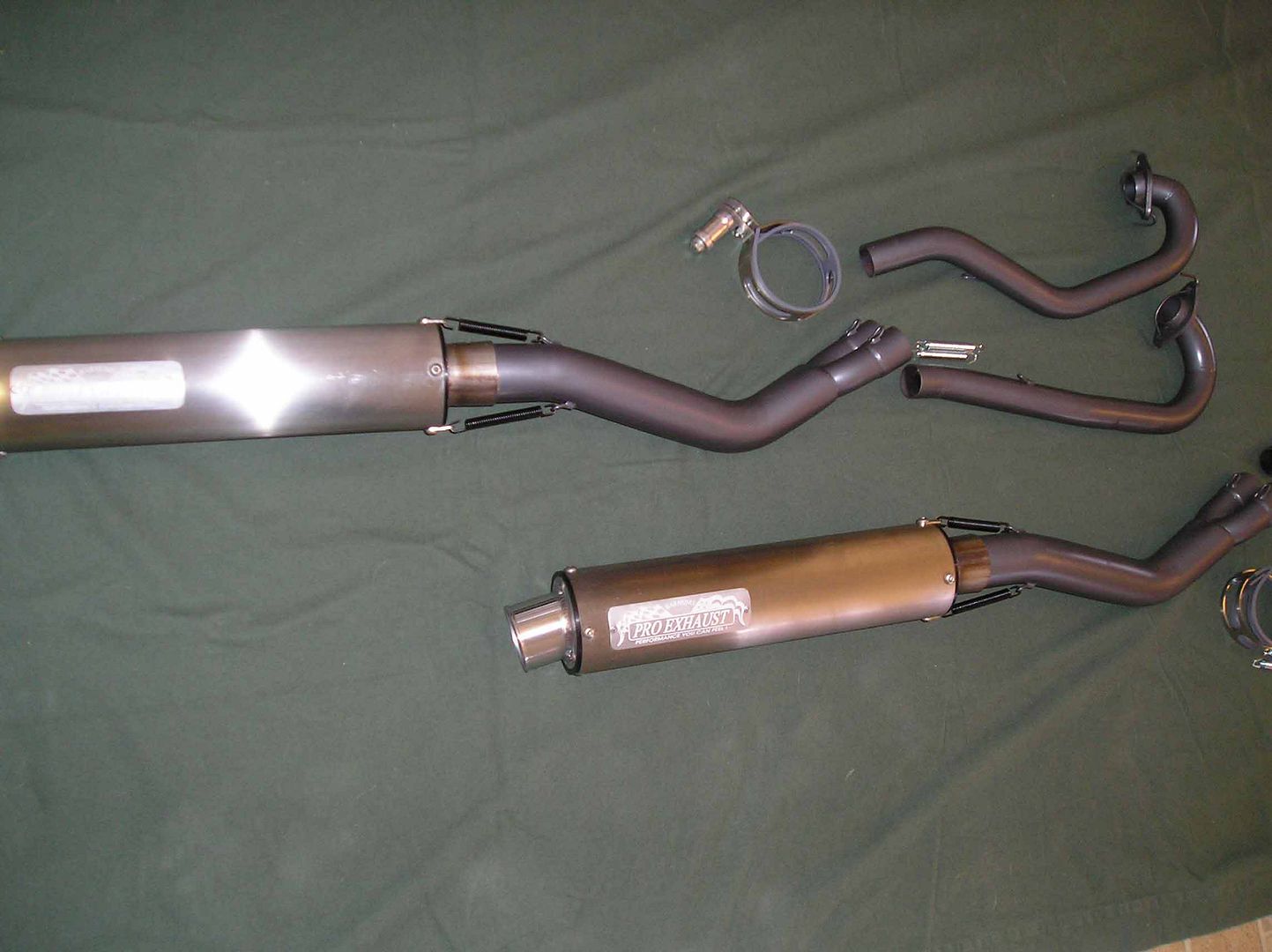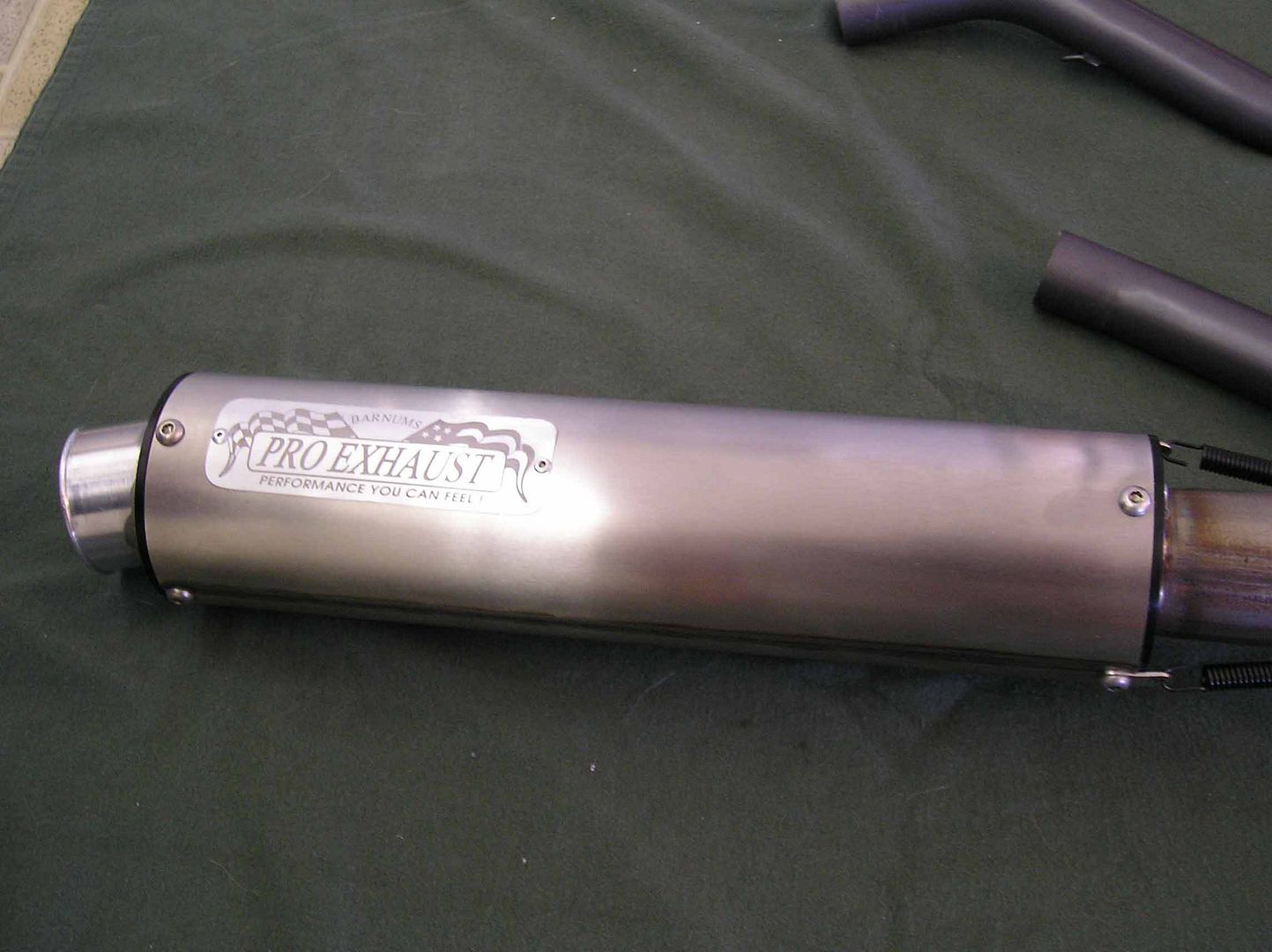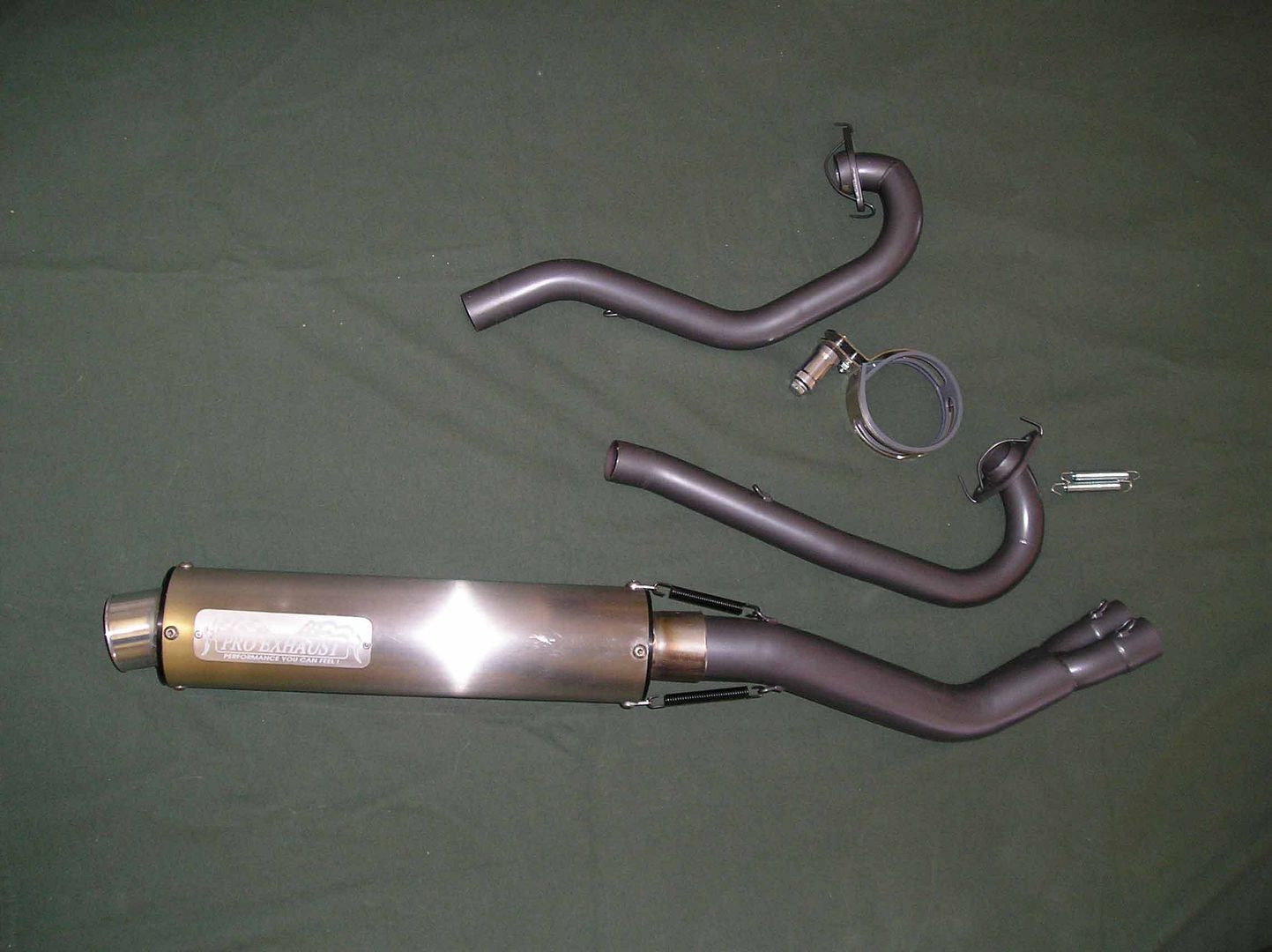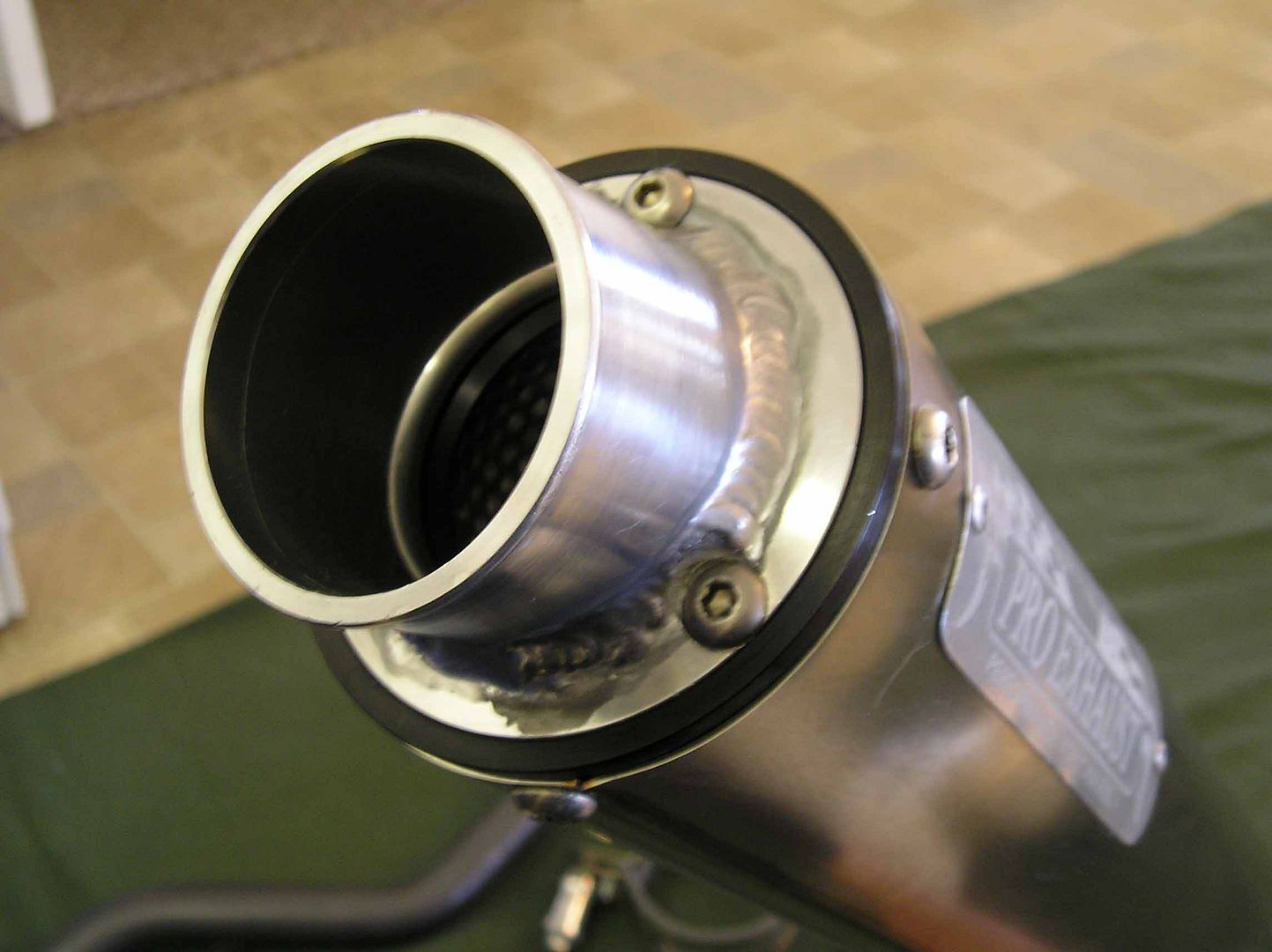 The exhaust quality is very, very good, and beyond what I had hoped. Everything is exceptionally well thought out, down to the dual bolts on the exhaust clamp to make for a more secure installation. You can't really see it in the pictures, but the exhausts are ceramic coated. Also, the can is not unnecesarily wide in diameter, like some other systems (Moriwaki, for example).
I'm installing it as I write this, so I'll post some installed pictures and hopefully a ride report later today. Right now, the exhaust is a straight through; hopefully I can get the spark arrestor insert whenever it becomes available, as I don't need to start any fires if I'm riding outside the desert.
On a side note, I would like to let anyone know that hasn't spoken with Rob before, that he is one of the most straight foreward, knowledgable, and nicest people I have ever dealt with. While I was not there to get the exhausts (my fiance was able to while I was at work), I had a chance to speak with him on the phone, and was impressed. I will definately be sending him the suspension off both of the XR's , and perhaps even some engine work if my credit card doesn't catch fire and incinerate itself. So, for anyone out there that has been thinking about getting some work done, try Rob first.