Well, I know I said I wanted a YZ 450, but could not resist the aluminum frame, and the fun factor of a 2 stroke. I know im gonna get bashed for this, but hey at least I ride a dirtbike now, before I was on a Raptor.
Here it is: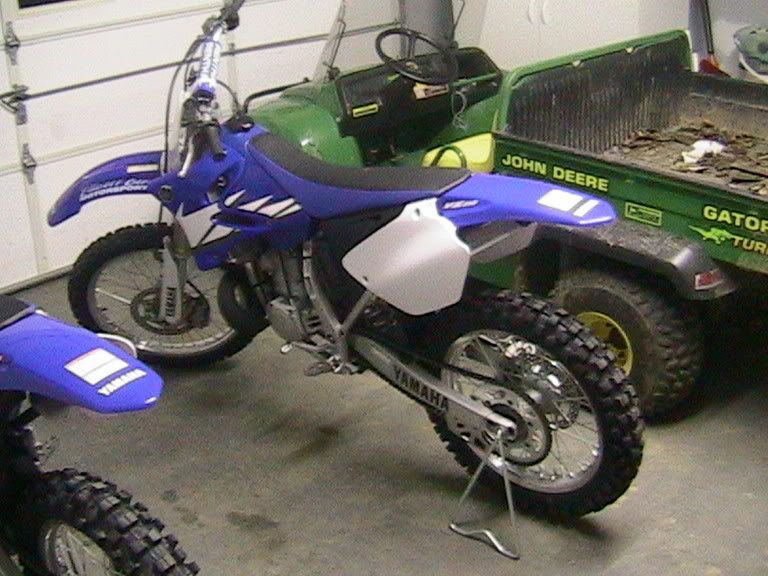 O yea, my brother got one too, 04 YZ 125.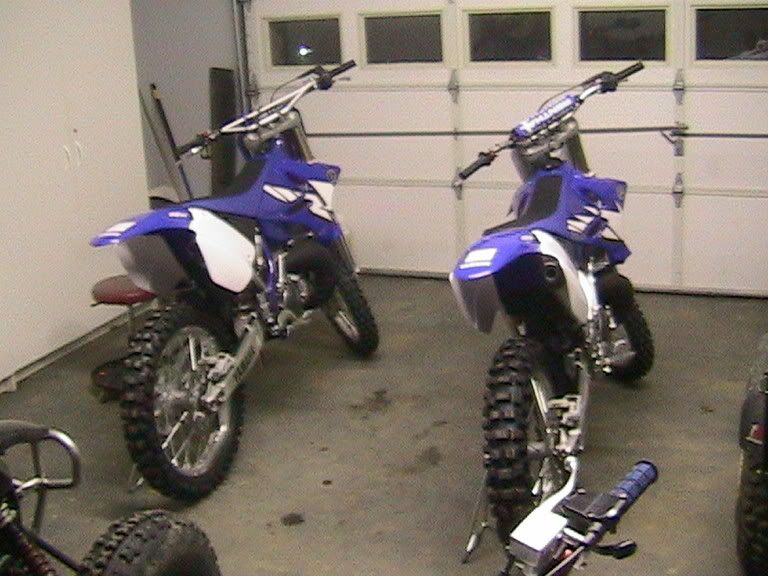 , I can not wait till tomorow to ride. I have not even kicked it over yet. Ride report tomorow...