Hi all,
I'm unhappy with my lighting and electrical situation.
Currently I have on my left hand side the tusk multi button. Giving me control over indicators and horn. The light button of it is not connected the three wires of it (black, blue, white simply lead into nothing.
Also on left side is a separate kill switch.
Since it isn't connected the 3 way light button on the tusk switch doesn't do anything. As of now when I press the ignition button the lower bulb of my headlight turns on the main bulb comes on as soon as i fire up the engine (and stays on even after killing the engine via button)
On right side I have a separate starter button and an On/Off button turning on backlight and enabling indicators.
There's 3 things I want to do in terms of electrics soon:
1. I have a Trail Tech Vapor on it's way - shouldn't be different in wiring from OEM !?!
2. I want to get rid of current buttons to have only one unit on each side.
3. I want to significantly upgrade the headlight. Right now I am leaning towards throwing too much money at the bike and buying a Cyclops Rally light with the LED bulb.
Now for questions:
Does anybody see issues with replacing the left side buttons with a unit like this:
And the right side with one of these: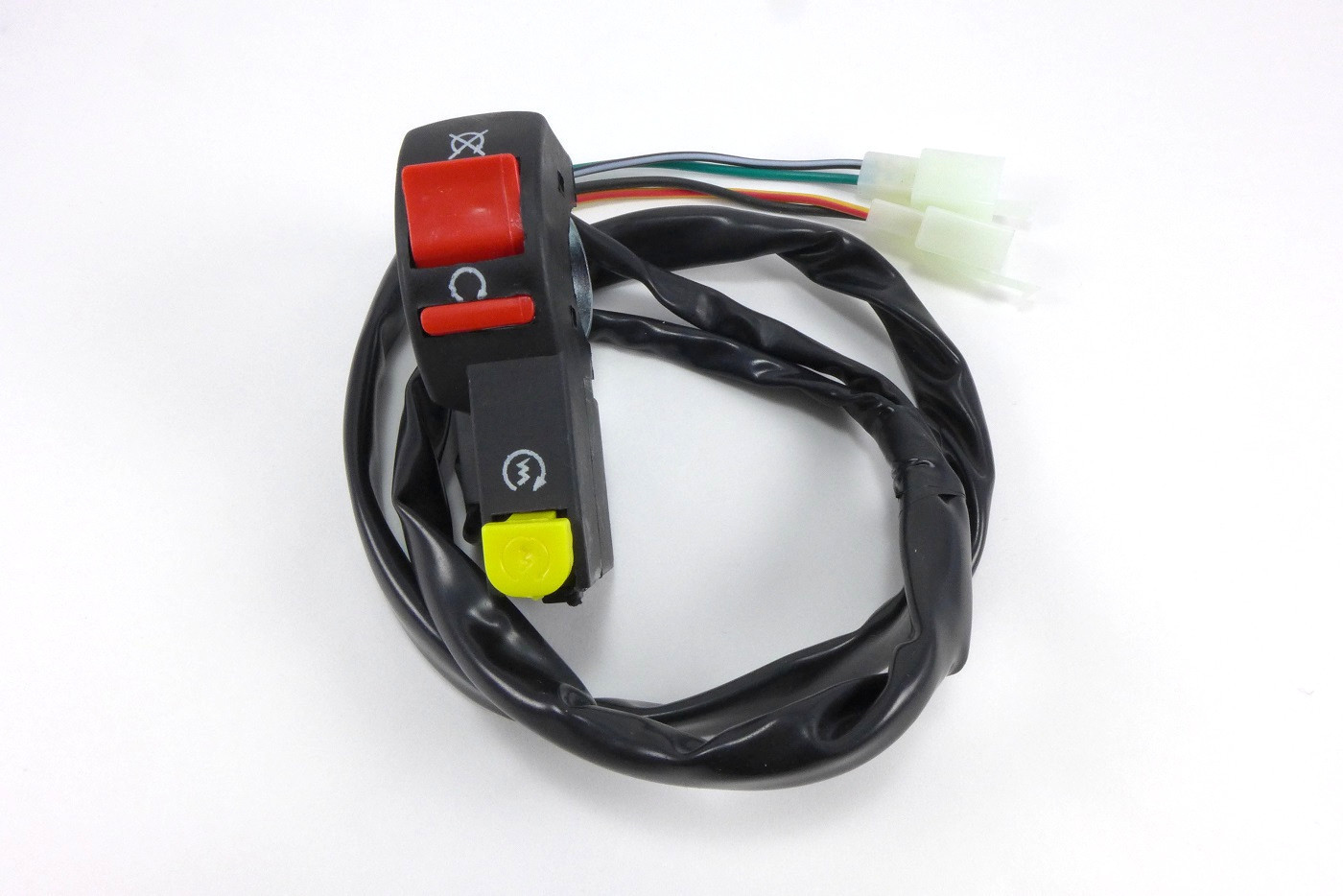 2. Does anybody see an inherent flaw with the Cyclops light or have a better option for me?
3. What to change in current wiring to enable dimming on old or new switch.
4. What little extra parts will I probably need to fit buttons and new light? Don't live in the States and shipping stuff here is expensive so I would like to make sure I have everything I need.
Thanks,
Charly