Hey everyone,
My buddy and I are looking at driving down from Saskatchewan and going to St. Anthony sometime around august or so. I was just kind of wondering what to expect and what to bring. I have been making a list of everything i will need and was wondering what everyones experience is and if I could get some advice.
So I already have a 8 paddle rear tire (the brand escapes me) I got from a swap meet brand new (label still on it). Heres what info i have gathered:
- to run the sand tire I need to remove the mudflap, buy a longer chain or run a 49 tooth sprocket and rear shock cover (get steel sprockets)
- I am going to get a new filter and put some oil on it to seal it properly and run a pre filter
- I need to buy a flag
- I am going to get a back pack filled with the following:
- water and gatorade
- extra fuel
- some snacks
- go pro
- flash light
- something reflective
- spark plugs
- small tools
- tow rope
- I am going to bring a spare chain
- oil
- anti freeze (engine ice?)
- tire tubes, extra plugs
- regular camera, go pro
- bike gear
- tool set
- quarter for showers
- clothes and towels
- tent
- fresh oil change and fresh trans oil
- plug in cooler
- fuel cans
- lots of water
Thats about all I have right now. But I wouldnt mind some tips about booking and what not. Thanks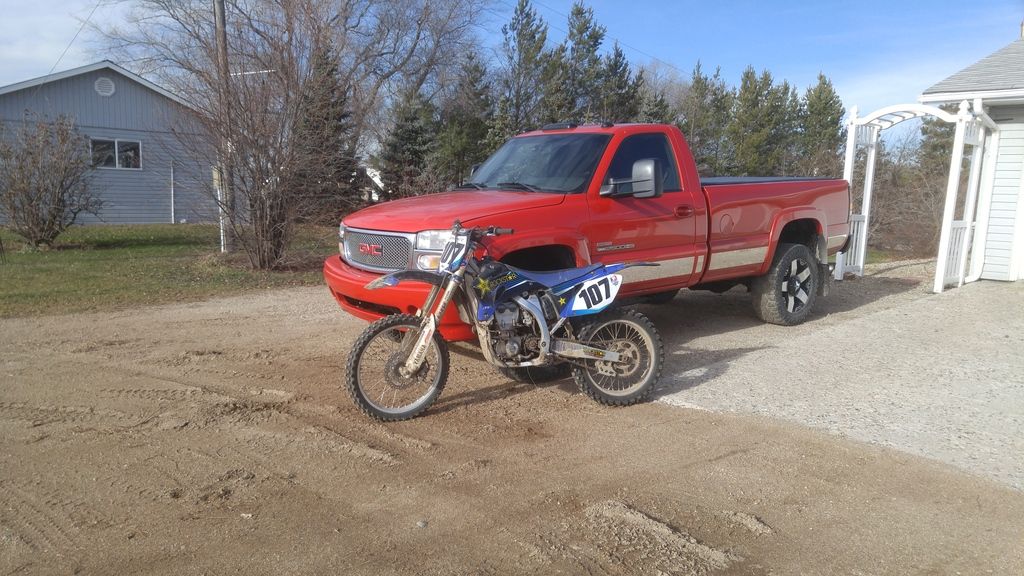 Edited by 2007YamahaYZ450F, April 03, 2016 - 11:31 AM.