I need my fellow Yamaha four stroke riders to help me win FREE GRAPHICS FOR LIFE!
Check it out, even my son (who will inherit the bike upon successful completion of his nursing training) along with some of his bay brothers took time out of their busy Army training at Fort Sam Houston (pic below) to try and help me win this, won't you?
AND if that doesn't convince you, I'm also going to donate one dollar for every vote that I get to the Kurt Caselli Foundation (win or loose!). Loose to a KTM?!? Come on guys, don't let that happen! Haha!
I do really appreciate your help. It means a lot to me! All you have to do is click "Like This" on the round 6 entry here: http://www.thumperta...ife/?p=12968871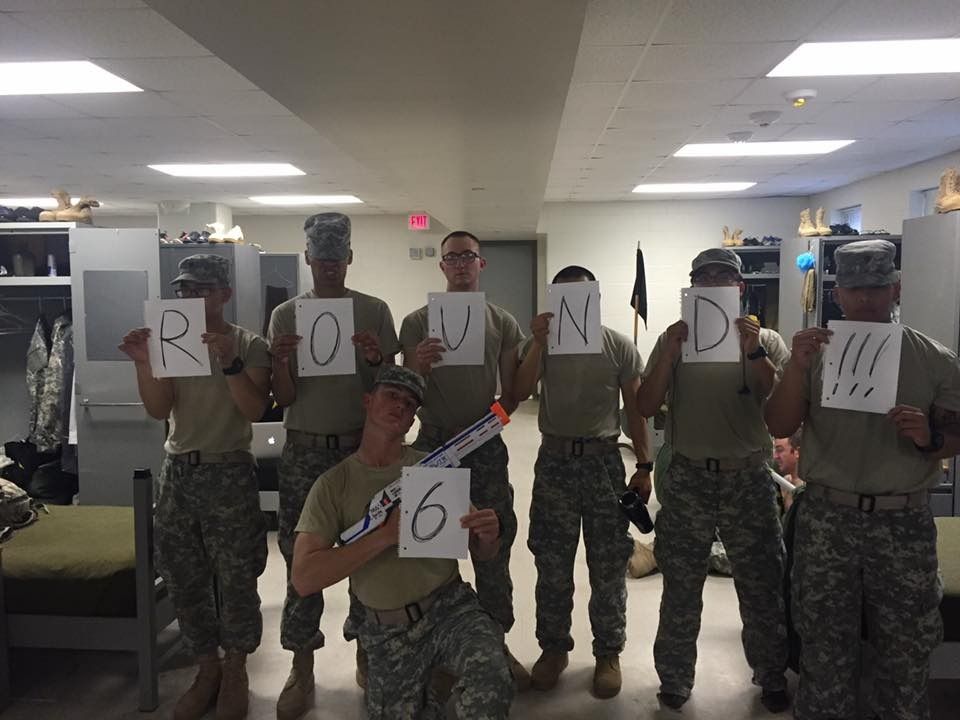 and here's a pic of Josh (my son, kneeling in the pic above) on the 450 the weekend before he shipped out for basic:
PLEASE go vote! http://www.thumperta...ife/?p=12968871