I recently bought a 2001 wr426 that isn't starting and I suspect the intake cam timing is a tooth off. a bit of a backstory, I've gone through the basic stuff like cleaning the carb, changing the spark plug and still no start. Feels like it has decent compression based on how hard it is to kick through TDC but I haven't measured it yet, will do it soon. So I've dove in a little deeper, checked valve clearances and they are okay, the exhaust valve clearance is at the low end of the spec in the manual but I don't think that would prevent starting.
Checked the timing next and it doesn't line up like the picture in the manual, can someone tell me from the pictures below if the timing is right or if it needs adjustment?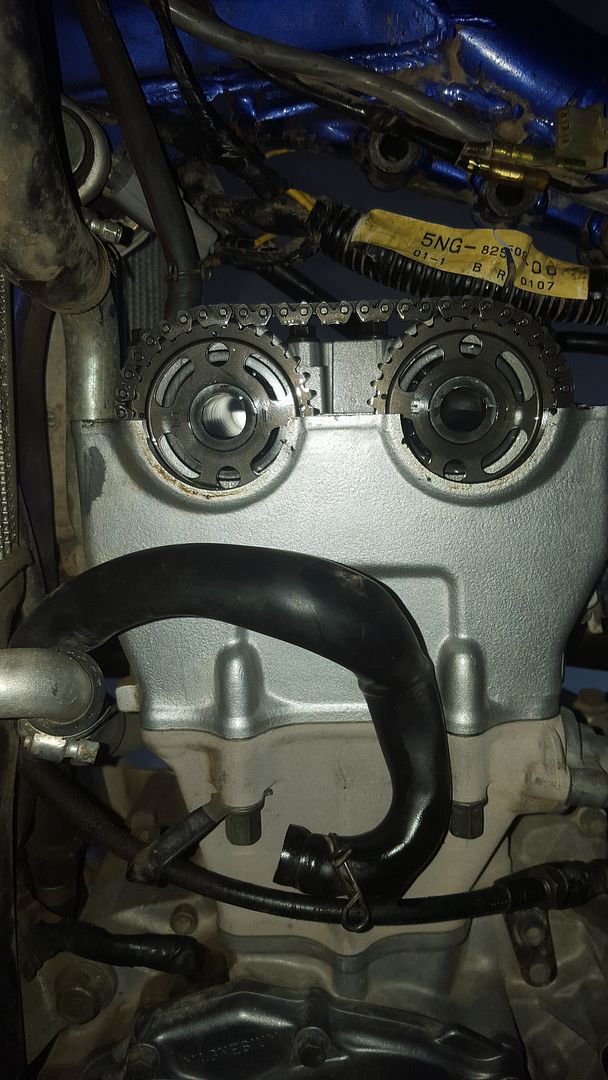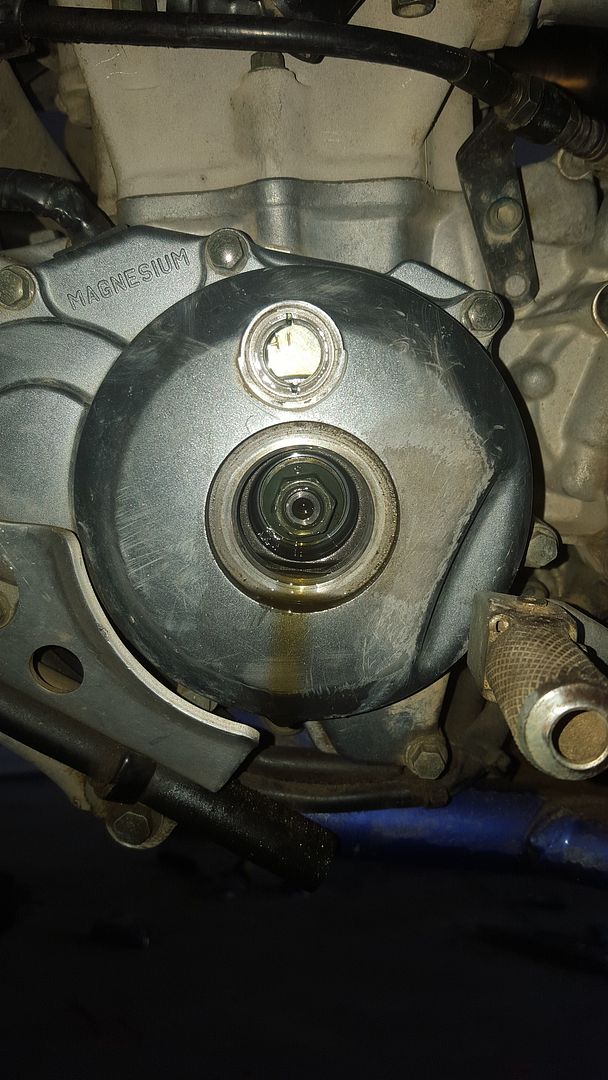 any help is appreciated, I'm losing patience and really want this thing running soon!
thanks.