so i bought it been riding it fairly hard little on the dirt mostly on road it about 15 hours or 1200kms something like that thought its time i change the oil
now the old guy i bought it from said it had just had a yhamah service checked the valves and genral service so i figured its all good just ride it for a while and i did till now im not sure it i should be worried or not whats normal to see?
its a WR400F 99 year
now the tank/frame screen was clean as i used a clean pan as all ways oil looked fine when to the filter and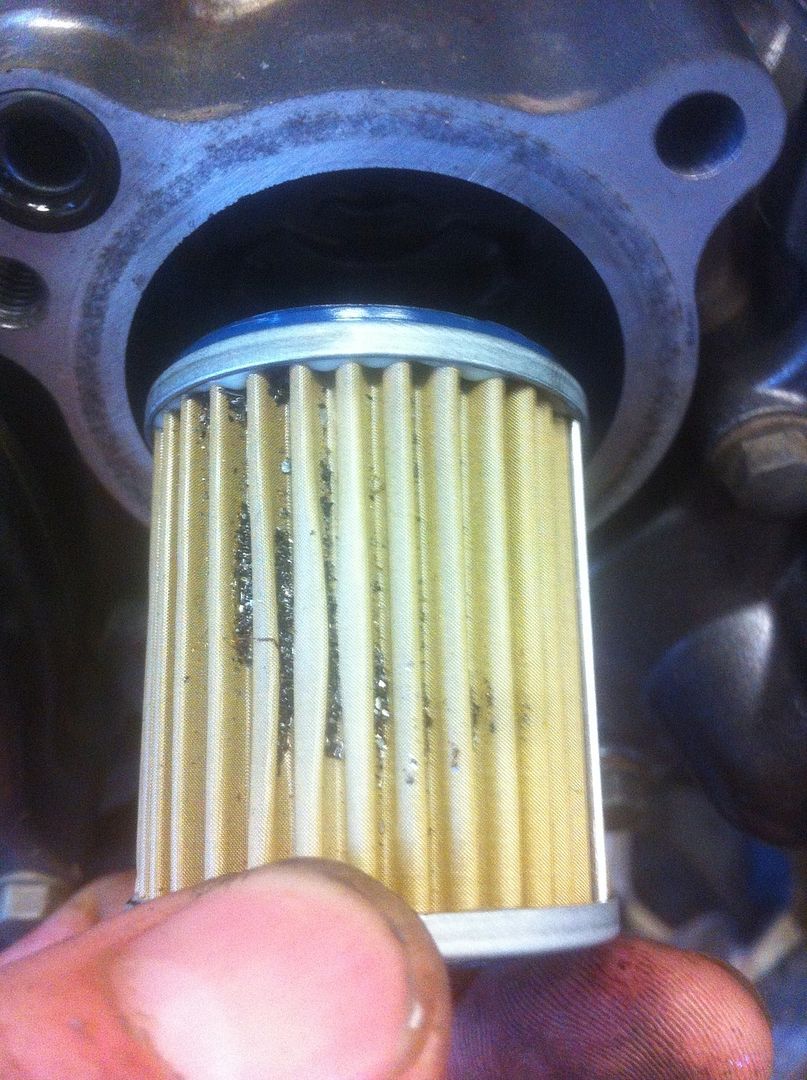 ive cleaned it all up and put fresh oil in started the bike cracked the oil feed line to check pressure all good closed that off shut the bike off checked the oil level yep good so at this stage its ready to keep rideing unless this amount of metal and debris is not normal? im thinking the filter has not been looked at for some time and this is just a build up of normal junk from the gearbox, clutch and stuff ?
i plan to drop the oil and check the filter after a few hours rideing just to see
what do you guys think? hope its not bad news for the engine its a good bike but i dont want to put money into it