Please tell me how this happens when an engine is timed perfectly...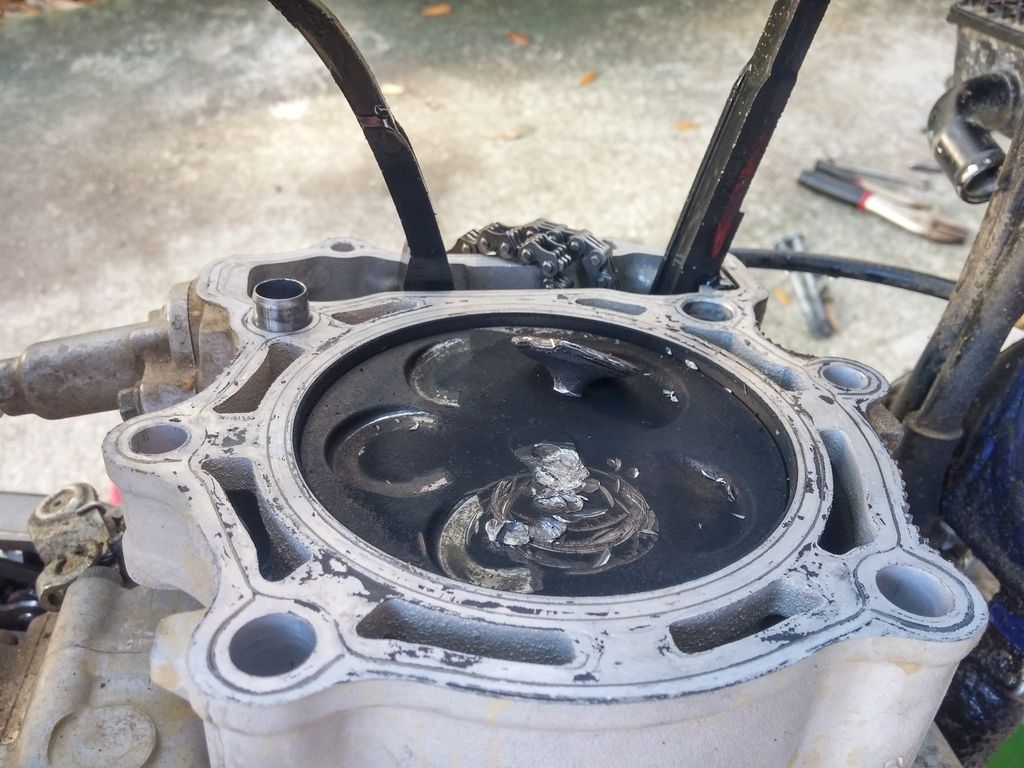 Luckily the bore still looks ok...
I just bought the bike about 8 months ago and it hasn't given me any issues. The PO adjusted the valves too tight when I bought it, so I readjusted them properly. One valve had a little valve tap, but nothing major. I was going to fix it soon. So I had just gone for a short road ride (road legal), got on the gas to pull a brief wheelie and settled to a cruising speed of about 45mph. Not 10 seconds later I hear a sound like when you try to start an already started car (gears grinding together) with an immediate loss of power. I knew something major happened so I immediately pulled in the clutch (within 1 second) and coasted to a stop. I pushed the kickstarter with my hand and it wouldn't budge.
I had assumed my camchain broke or something since I know that's a weak spot with these. Long story short, I took it apart the next day and I found the above pictures.
So my question is why? The valve that snapped looks like it was a clean break, not from a piston hitting it. It looks more like the spring pulled the valve stem away from the valve and just popped it off. Has anyone seen this happen before?
My next question, is it impossible to repair the head, or am I better off buying a new-used head off ebay? Those things are surprisingly pricey.