Hey Thumpertalk... I just bought an 06 WR450 and took it out for the first time over this spring break and got back yesterday. There are a couple things I want to do to the bike but I am still learning about bikes and know next to nothing about electrical work.
The stock headlight is absolute crap. Most people know this and I want to put aftermarket lights on it. However, I don't want to go with a trailtech X2 or similar options. I want to put an LED light bar with a switch for it on the number plate. Something like what people put on RZRs but much smaller that will fit on my number plate. I've done some searches and found this: https://www.superbri...s/subtab/switchThis looks really good, but i'd like more horizontal coverage. Something that reaches out to the sides. Im open to the quad LED light setups like this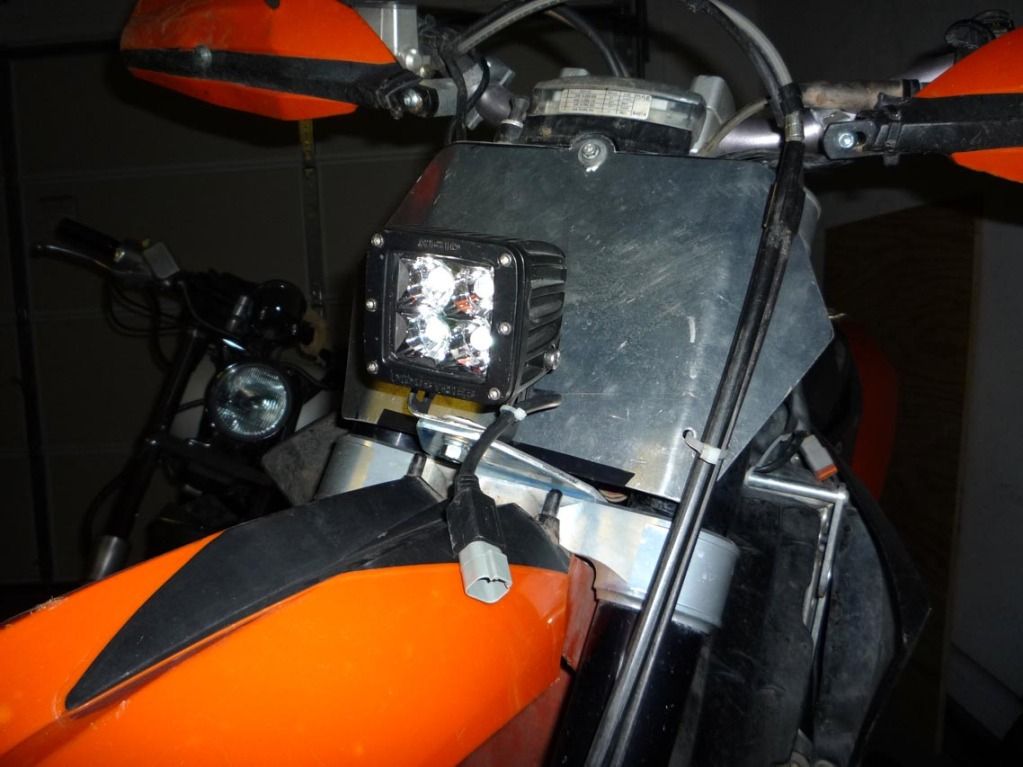 (sorry for this being so big, I did not know how to make it smaller) but id like to have 3 of them maybe facing at different angles and they would have to be really bright. The next thing is, could I even do this? IS there a stator out there that can push this much juice out for 3 of those things? If so, point me in that direction.
The next mod i want to do is to get a softer seat. The seat on my WR right now is like concrete. I checked with Guts Racing and they only make seats for the 07 and up WR so unless there's no difference i need another idea form you guys.
Thanks!