Hello all, so after a long drive i went and picked up a plated WR450F that had been sitting for about 5 years under a tarp in some guys back yard
i went and loaded it up and droped it off at my friend to re-jet the carb and clean it out (it had wayyyyyy old gas) so, while its at the spa i thought i would get some upgrades for it
i went ahead and picked up a trail tech vapor, trail tech mount, new plastics,and new hardware,
does anyone here have the trail tech indicator dash installed? if so please give me your feedback!!! is it worth it?
is this setup a good fit? or should i look at a diffrent mount? this is how it sits now,
from sitting outside alot of the buttons on the bar have become very brittle and have broken off, what kit would you recomend?
Because im getting new plastics i figured id upgrade all the lighting and signals to a more streemlined look, here is how the rear sits now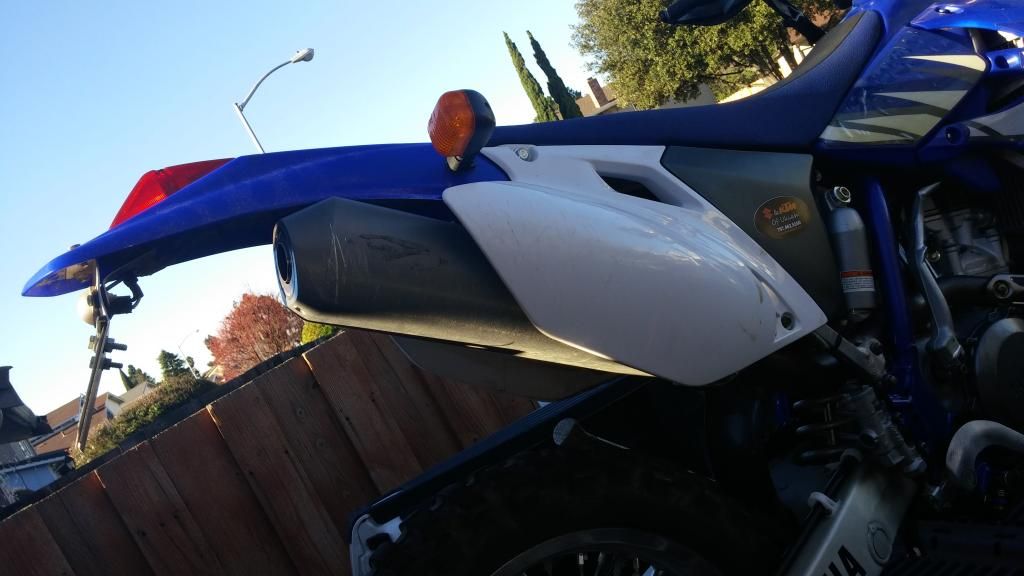 Sorry for the flood of pics, i don't normally post on fourms of anykind, but id like it fix this bike up and hopefully meet some cool people to go riding with, any help would be appreciated
Thanks in Advance!