Hi guys been awhile, Anyway yamaha shop talked me into a 13.5:1 piston even thou i dont race. It's in and running ok but it's running way to lean. I think the bike was a little lean when stock but ran well for me. Now the exhuast is glowing on warm up and on warm days it's starting without choke and starting to pop a fair bit.. ( i have not road tested bike with new piston yet , bit scared to ).
So I need to richen the mixture abit now and never played with the carb and asking for advice on which way to proceed.
Shop said to change clip position but I'm reading drop a bigger main jet in. Becuase of how hot it's getting within the warm up's in the shed I'm not sure if it's worth playing with the needle and just go straight for main jet. I can get the whole header pipe glowing red hot inside of 1minute on 1/3 throttle or less even to the point of going passed red to white , and thats were i shut it down before i destory it.
anyway this pic is what i call normal
and this pic about the same test conditions is now inside of 1 minute again. Very warm day.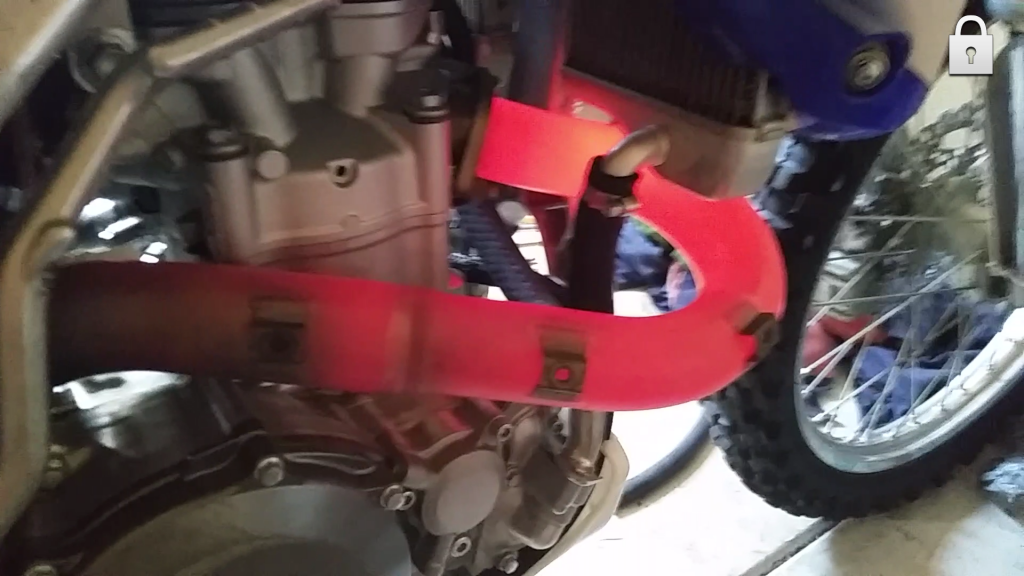 So i ride in winter normally but there's no way Im leaving it set like this and have the next 3-4 months to sort it out before our Australian winter comes back..
So what do u guys think ?