I bought a 2005 WR450F from a guy yesterday that appears to be in good shape for the year.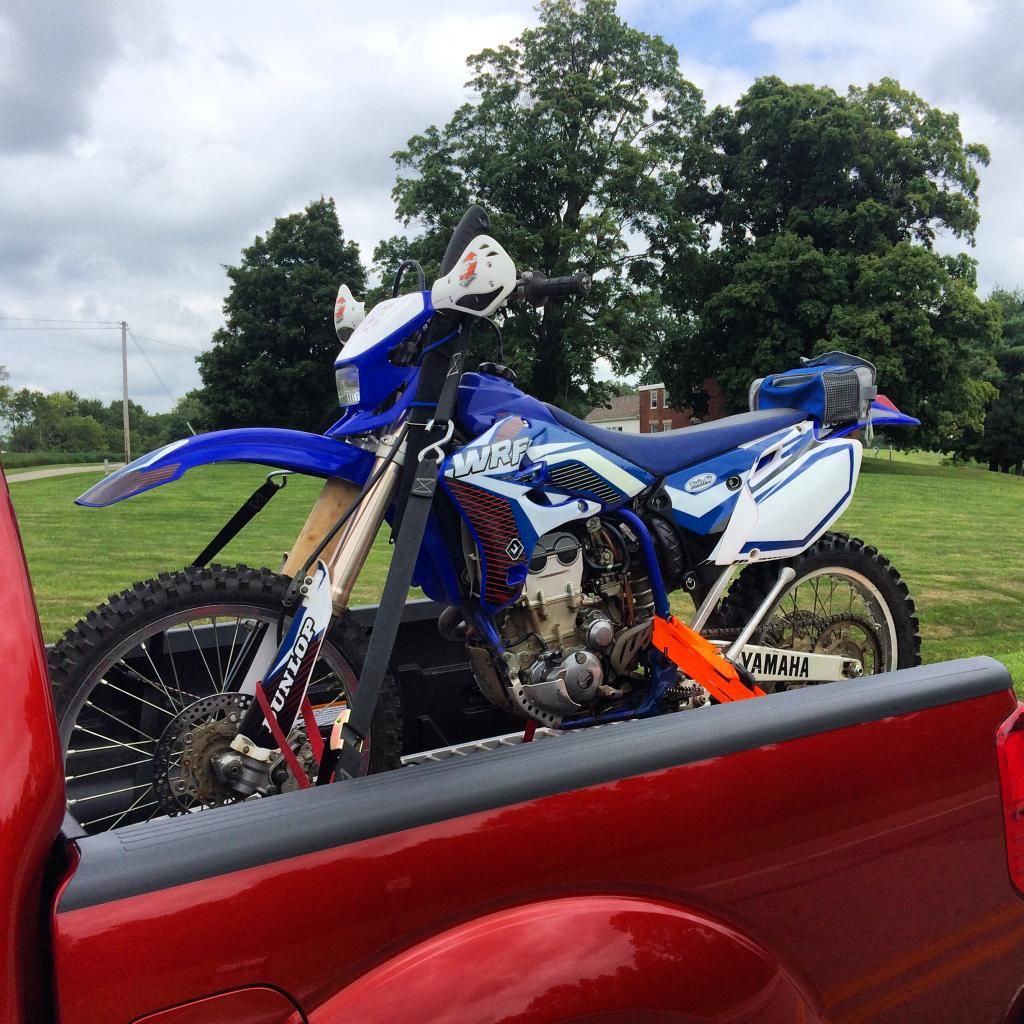 The previous owner told me he recently replaced fork seals and wipers, installed new front brake pads, new front tire, and changed the oil and filter. The rear shock needs to be serviced because it appears to have a leaky seal. The biggest concern was that the air box was dirtier than I prefer. That being said the bike starts very easy, doesn't smoke, pulls pretty strong (I've never ridden a WR to compare it to) and seems to functionally sound. However it does pop on decel, but i'm hoping the JD Jet kit will square that away.
Right off I noticed a few things. First the kickstand has rubbed on the swing arm and made a bit of a groove. This bothers me more than it should and I'll most likely replace it with a used one that isn't grooved, but first I need to shim the kick stand to take the front to back play out of it. Second, it seems to be missing some handle bar controls. All I have is a start button on the right by the throttle and a ON / Off ignition switch down behind the headlight. There are some plugs down to the left of the ON / Off ignition switch as well and one appears to be missing its mate. I'm guessing this is either for High / Low headlight controls or an engine kill switch. (See photo below)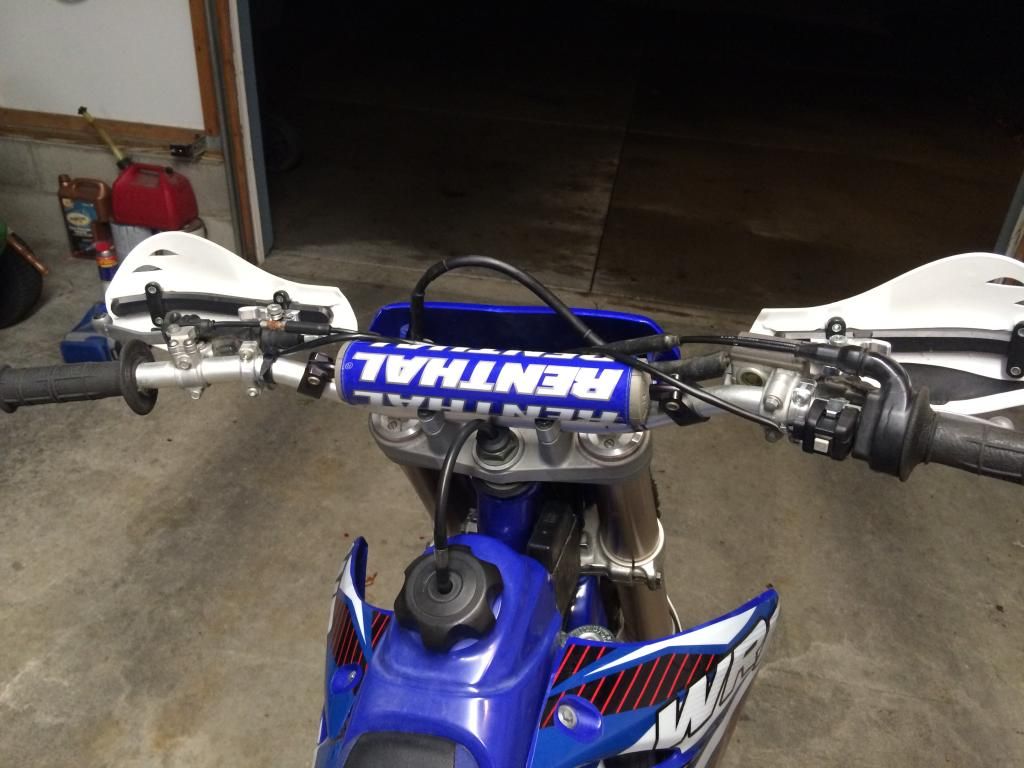 Can anyone tell me what I'm missing? I read somewhere about some people adding later model speedometers to these bikes but haven't been able to locate that article again. I'll keep looking.
Third, someone has put a HMF slip on on this bike and it sounds pretty good. I think I'll end up going with a complete system at some point. Fourth, The petcock seems to be leaking as well, or at least it does not turn off. So far the only thing I've done is clean the air box, replace the air filter, replace a cracked fuel line going to the carb from the tank, and strip all of the plastic and subframe off to see what I have and whats been done. While giving everything a once over I also noticed that the AIS kit has not been installed on this bike and all of the emissions hoses are still in place, the gray wire on the 6 pin molex connector is still in place as well. I looked at the connecter and tried using a small flat screw driver to release the wire from the connector but had no luck and decided to do more research on the proper technique before continuing. If anyone knows of any tool used to facilitate this process and make it easier for the soft minded such as myself, I'd surely appreciate it. If I can, I'd like to remove the gray wire from the connecter without cutting or damaging the connecter in case it ever needs to go back in place. (Dumb I know, but I have a bit of OCD.) I'm going to order an AIS kit, JD jet kit, and Scott T-handle air mixture screw to start and then I will start focusing on other items after I get it tuned properly for its current configuration.
If anyone has any suggestions for chain and sprockets for these bikes, please feel free to chime in, otherwise I'll just read the forum and implement a thorough search. I'm also interested in getting my suspension squared away for use as a trail bike/woods bike. Not a woods race bike. All in all I'm pretty excited to have this thing and get it setup the way I like. I have not had a dirt bike in my garage in a very long time. If anyone in the Louisville Kentucky area knows of any local trails or has any place a guy can ride to get aquatinted with his bike I'd surely like to meet some other local riders.