Hey people,
Im 26 from the UK and iv just bought a 2006 WR450F in Supermoto trim to make a change from my R1..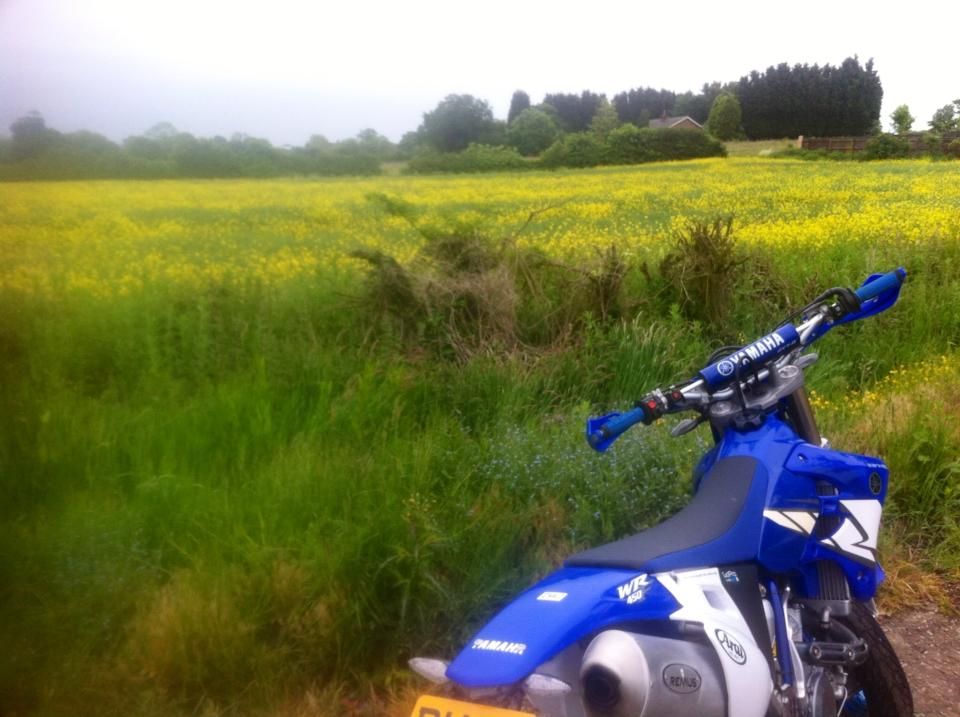 I've had it for a couple of days and the thing is, i dont really know a lot about them and was wondering if anyone has had (*or still has) one of these bikes and could share some info - such as...
- Whats the best gearing for these bikes in SM trim?
(I mostly ride on back roads and some light green lane use - havent checked what gearing it is using as yet but it seems very quick on pulling off, you have to change into second after about 10 feet lol - and it seems to top out at about 80mph)
- I've read that the "Grey Wire Mod" doesnt apply and cannot be done to UK spec bikes, is this true?
(Also read that even on bikes that you can do it to, theres no point unless you swap out the exhaust cam from a YZ and shorten the throttle stop - this true?)
- Since the bike has "SM Pro" wheels, do i now need to buy different brake discs / pads.
(im not sure if the caliper will be the same either, I have a set of knobbly tyres on some off road wheels, but no caliper - so assume its the same)
- How often should i change the oil - every 1000 miles?
Thanks in advance