I've got an '05 YZ450.. that was formerly a factory Yamaha race bike! For real it has a factory Yamaha race frame with NO vin numbers or markings, and NO oil inside the frame. Yes, there are no oil lines coming out of the bottom front rectangle downtube of the steel frame, and there is no dipstick that screws in.. on the left side just behind the steering neck.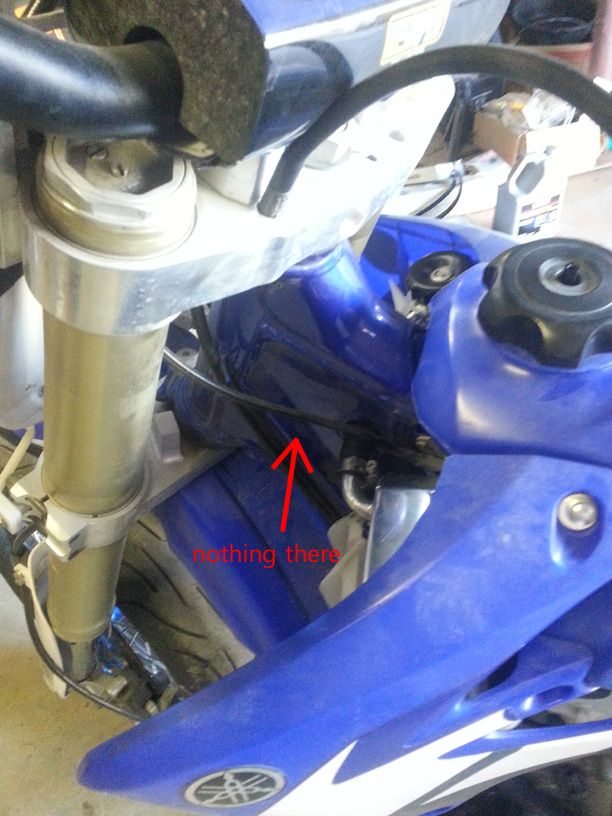 The engine hole for oil tube connection has been plugged with silicone.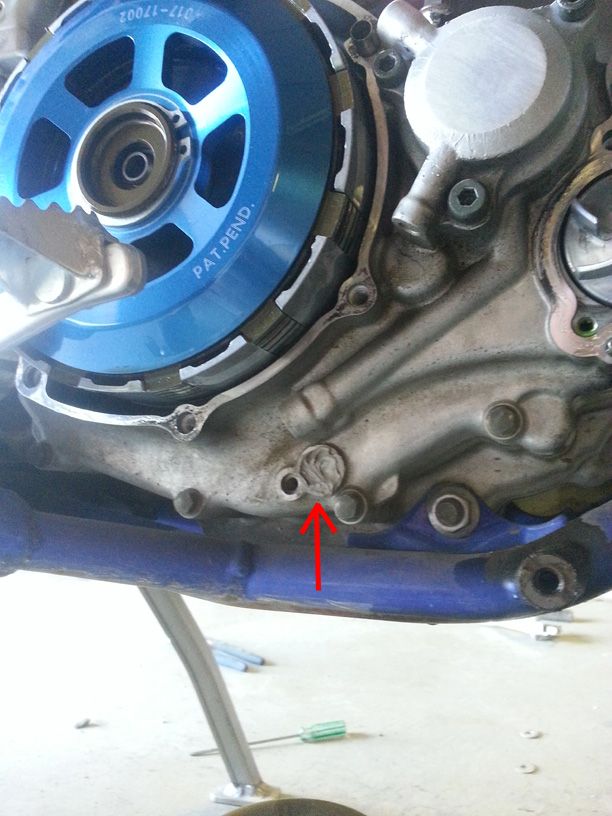 So, the engine oil quantity I have is what is stored in the engine only, and I have no way to properly 'check' the level.
I just drained the oil (I had changed it once before, and I seem to remember it was something like 750ml I had measured drained out previously but I may be off).
Drained all the oil into a regular full size paint-cup (if you're an automotive painter).. it filled the cup to the brim and overflowed just slightly on the ground. I think that paint cup completely full is over 850ml?
So my question is what quantity of oil should I re-fill my engine(only) with!?
Whatever number I come up with being correct first, I am going to add 100ml to because I'm now installing a SFB racing clutch cover I obtained which allows the engine to hold 100ml more oil..
My bike is supermoto on 17" sportbike tires and becoming street legal now, what is a good service life of this low quantity of oil in the engine only? Change oil every 750-1,000 miles? And change oil filter every 3rd oil change AT LEAST? I'm sure I'll stay on the safe side of things.