When the transmission went out on my yz I put a new transmission it it and shift fork and it still slipped in 5th gear. Then I put a different bottom end on my yz426 because the parts to fix my tranny was as much as a used bottom end on ebay. I had to use my old cankcase side covers (Left and right). I installed everything correctly but after putting it all together there is a rattling noise coming from what sounds like the kick starter. It never did that with my old bottom end. I also used a different exhaust cam because a bird took a crap on it and it actually pitted the metal on my cam. Other than that, the top end was unchanged. The top end is completely rebuilt. New timing chain, valve seals, springs, piston, wristpin and circlips. It sounds like it's coming from the right side and somewhere in the bottom end but its hard to tell. It's not a "OMG this things going to explode" sound, more of an annoyance because I know it didn't do it before I replaced the bottom end. Here's a video of what it sounds like. I might try to get a better one later. It's a little distorted because it's inside the barn.
http://www.youtube.c...h?v=E8JtQVK9YZI
This is someone else's video but it sounds very similar to what mine does.
http://www.youtube.c...player_embedded
Here's a pic of the bike.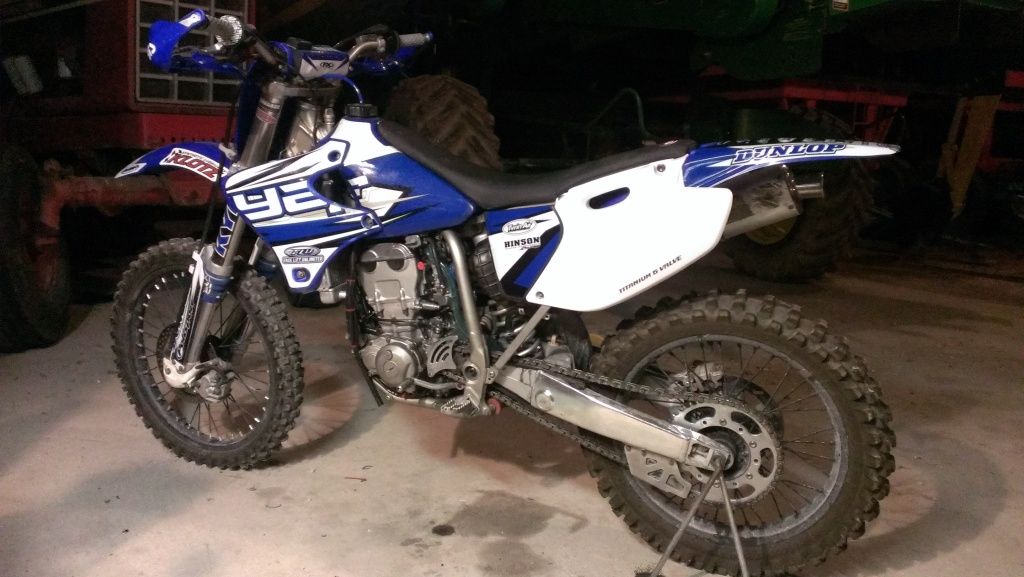 Edited by Dennish87, August 17, 2013 - 06:18 AM.