I planned on getting a 3.3 gal a cherbis for my WR450 to go with the 6.6 gal I picked up used. I always wanted the Sarfari tank but I cant justify spending 500 bucks for a tank. I was already to buy the 3.3 when I say a plan in TN was blowing out the two safari 4.1 gal tanks for only 330. For half the rides I do 3.3 is just a little short and I planned on using the 6.6 with around 4.5 -5 gal of fuel. Aka I would be swapping tanks all the time. With the 4.1 I will only swap to the 6.6 for my 200+ mile death valley ride I do each year.
There 4.1 is very slim and I cant wait to try it out. Here are a few pics for comparison.
Stock
4.1
6.6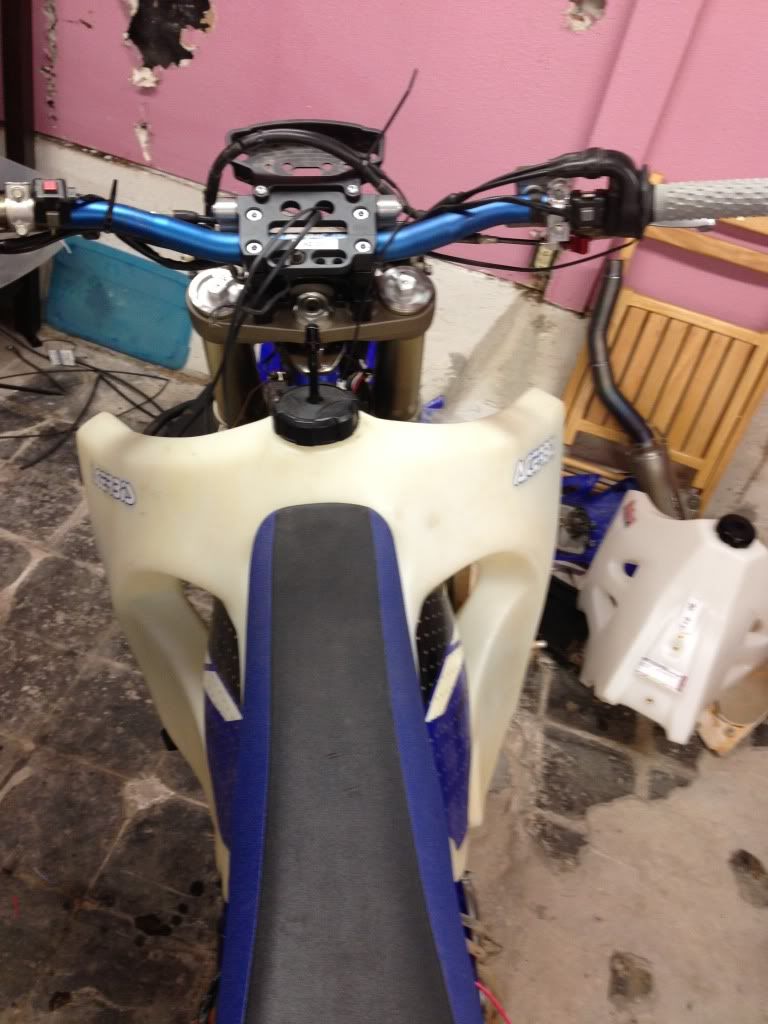 Other shots of the 4.1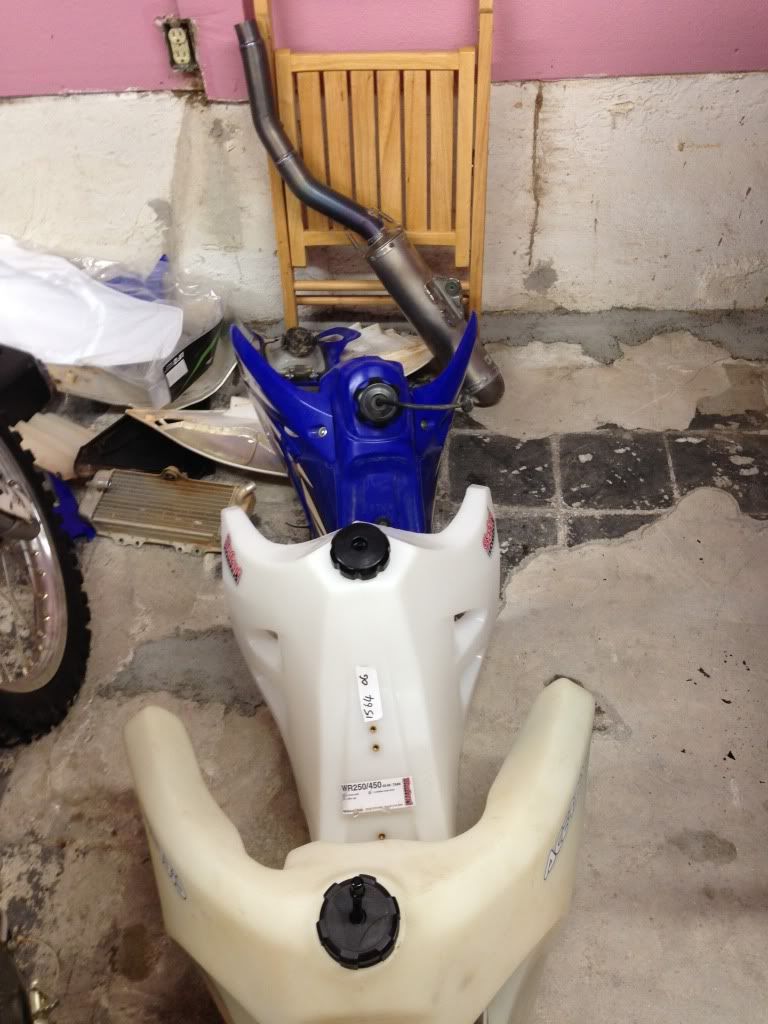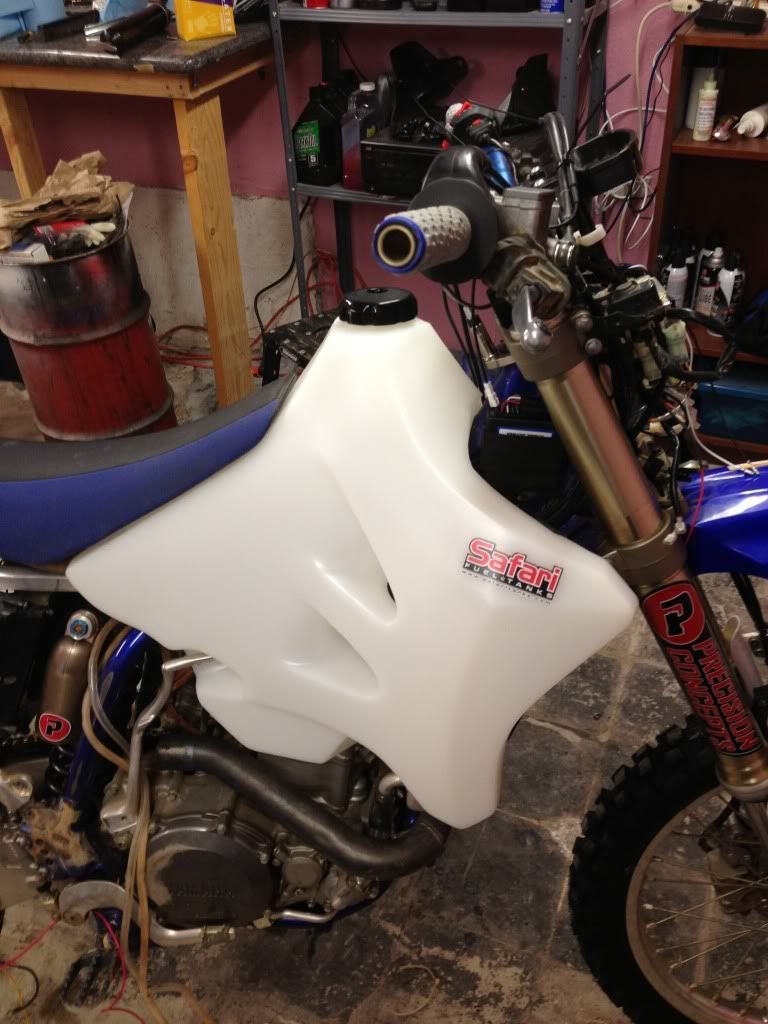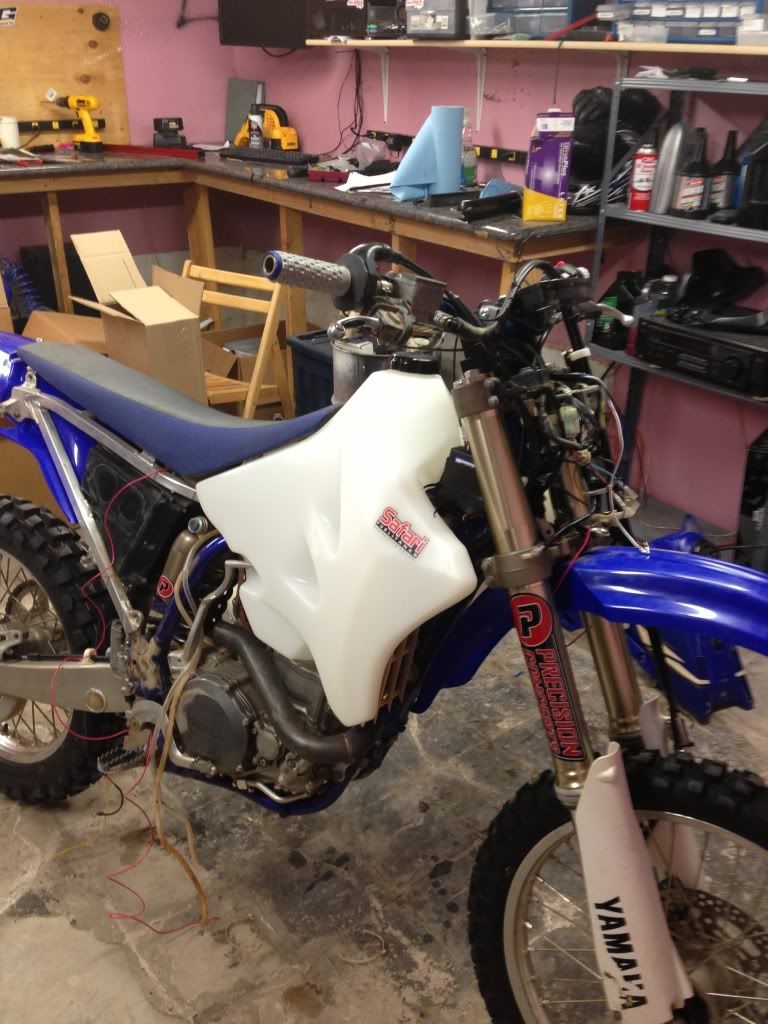 Edited by Parx_400, July 03, 2013 - 03:16 PM.