Background:
[color=Lime]Q:[/color] Why did I do this?
[color=Red]A:[/color] I am extremely picky when it comes to buying parts. I refuse to buy mediocre parts. I have found that there are no good products currently available on the market. Almost all companies use poor quality components. Whether that is due to just not knowing about better components or if it's by design I don't know. I can't really blame them for using the cheaper components though because I completely understand profit (I'm a Financial Analyst). I know that will likely upset some people who are either makers of the other products available on the market, or people who have bought a product and believe in it. This isn't a slam on those products; rather it's to inform people. I knew I could build something better for cheaper so the decision was obvious that I would make my own.
I'll pick on one brand in particular because of the marketing gimmicks that are being used. Gimmicks piss me off because it preys on people who don't know any different. Anyways,
12oclocklabs.
com sells the DRC Edge 2 taillight. Currently on their site it states, "Superbright LED's; over 560,000mcd light output at maximum brightness." What makes me mad is that they are using this 560k value and trying to make people believe this must be some spectacular unit that's really bright. The 560k value means absolutely nothing by itself. You need to know the beam angle. An LED with a beam angle of 0.1* could have a super high mcd value, but it would be absolutely worthless in terms of brightness. It would also be dimmer than another LED with a lower mcd value but a higher angle value.
My neighbor has a DRZ400 with the DRC taillight and I was able to see the output in person. The output is incredibly dim (granted it does have a smoked lense). I didn't take pictures of it, but my stock unit was definitely brighter. We opened the thing up and the size/shape is very similar to the WR's board so I told him I'd build one. It'll just take some simple brackets to match up to the mounting points on the DRC housing. So now that I'm way off topic, let's get back to the purpose of this build…
Goals:
- Must be brighter than stock/other products and be reliable
- (1) Completed unit must be cheaper than buying one
- Must be 100% plug and play using stock wiring and connectors without any modifications to the housing either
Project:
Stock taillight opened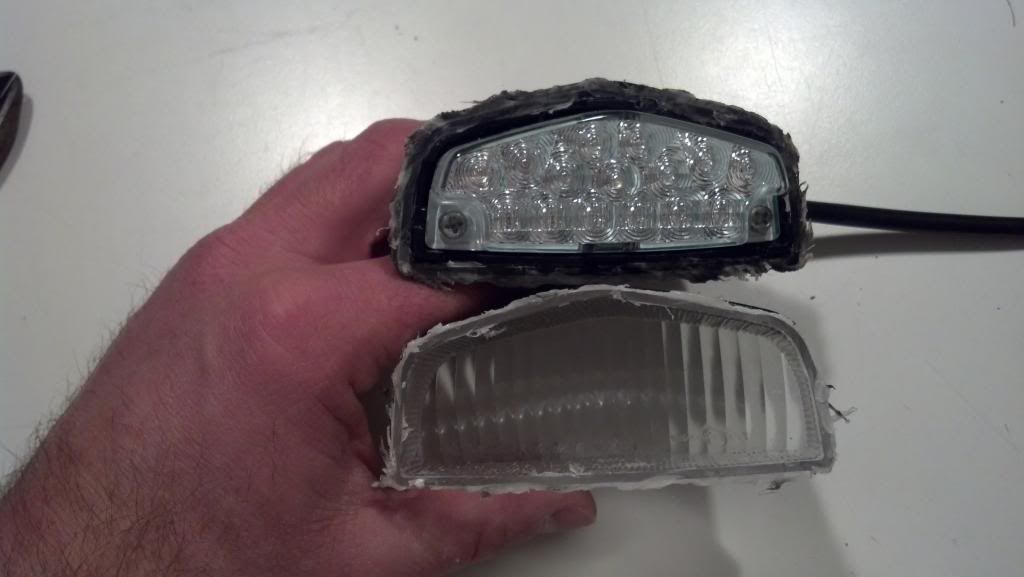 Stock taillight front side
Stock taillight backside
Stock wiring outside of housing. The yellow wire has two resistors(?) outside of the housing. These two components get chopped off and the two ends of the yellow wire are soldered back together up inside of the black tubing so you can't see it. The wire supplies 12v+ to the brake light circuit and all components on my board are mounted on the board itself.
Stock bolts securing the circuit board. The black mark shows how much needed to be cut off the bolt with a Dremel. This is because I did not reuse the clear diffuser lens shown in picture #1 above…it can also be seen in the background of picture #2.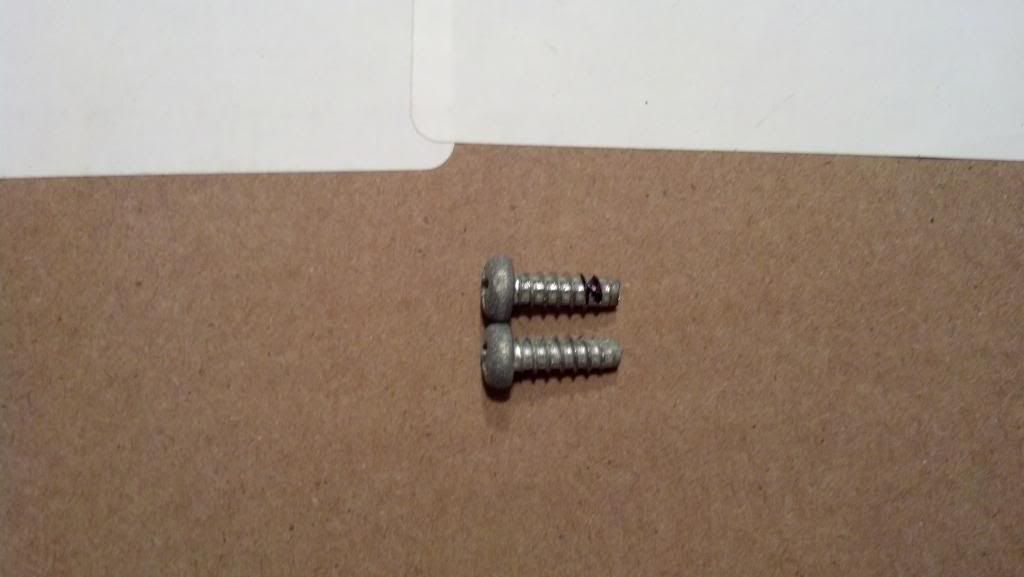 .
.
.
.
.
.
.
.
Enough with stock crap…let's see some of neat stuff.
Here are my circuit boards. Basically what I did was I designed board shape in AutoCAD. Then I imported that shape into a circuit board making program. Once in that program I ran all the traces and holes for the components. There was a minimum order amount with the PCB manufacturer so I have a lot of spares. I can now crash A LOT and be able to repair my taillight lol. Overall the entire project cost more than buying a taillight because of this minimum order, but a single completed unit is cheaper so that's how I justified it.
Another bonus to making these myself is I got to put a personalized touch on it… "LEDunc"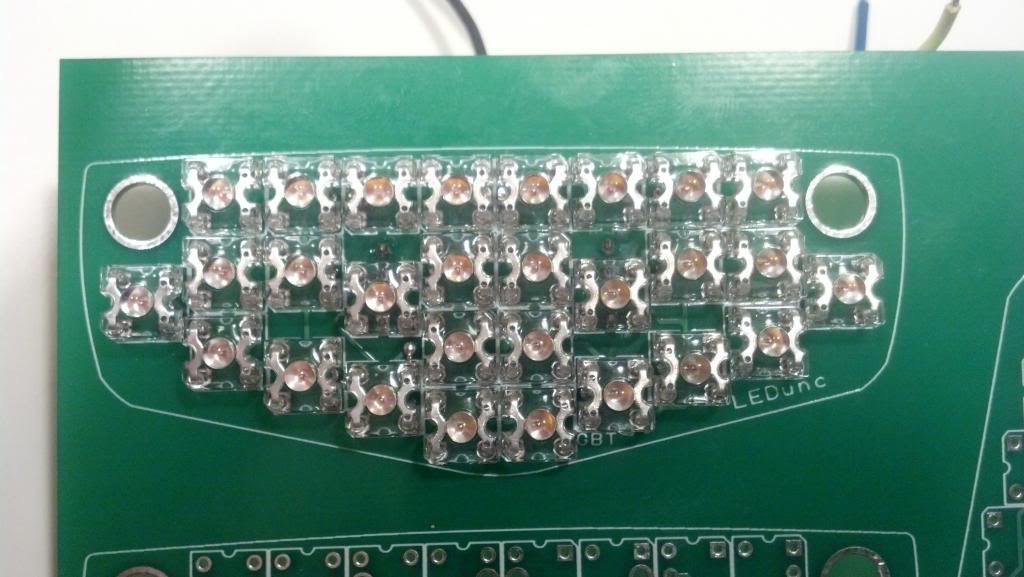 This taillight has (1) 12v regulator for the both the tail and brake circuits. I know I could have been more sophisticated with how I dealt with the dual brightness setup, but for the first time around I opted for simple resistors and diodes. My unit uses about 4.5 watts and draws 400mA. I had no need for the running light in the headlight so I scavenged those 3 watts plus the 0.3watts from the stock taillight. So overall I'm using 1.2 additional watts over stock, not bad at all. These particular LEDs are rated for 70mA, and I let them have 10mA for the running light. When the brake is on, it they start off with 56mA and after 7.5 minutes of being continuously on, they were seeing 63mA. Even though I'll never use the brake for 7.5 minutes straight on the street, I could while going down a long down hill section doing a dual-sport ride.
Here it is installed in the stock housing. You can see that the holes for the two bolts are a little oversized. I could only do so much measuring and wasn't 100% sure anything would even fit until I got the PCBs back from the manufacturer. If I did it again, I'd move the holes a little and shrink them now I know exactly how it fits in the housing.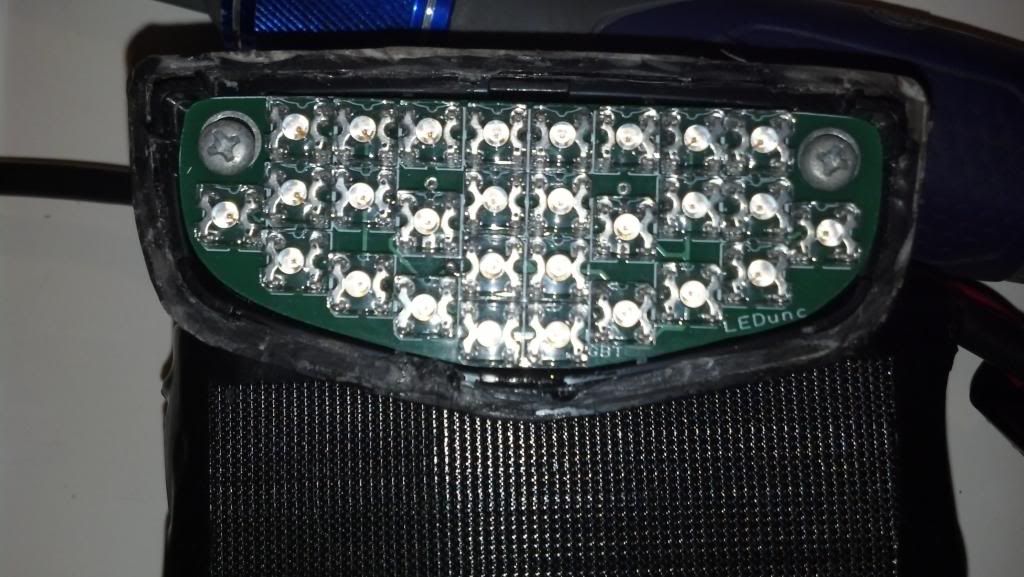 Here is a comparison with the stock WR450 taillight. The unit on top is the stock light and on bottom is the one I made. I could probably let a little more juice flow to the LEDs for the running light, but it is very close to mimicking the brightness of the stock unit. You can tell that the stock unit unit is very slightly brighter. Not a big deal to me because I care more about the brake light.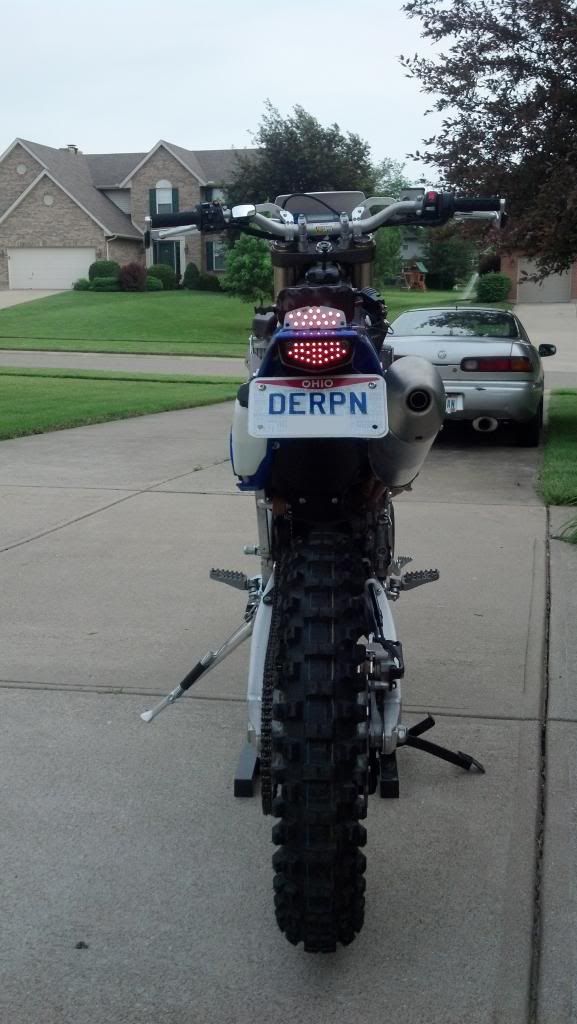 Don't jump to conclusions and hear me out on this picture. You're probably thinking, "um why did you do all this effort because the brake lights look exactly the same to me." I've never been a believer in taking pictures of the lights themselves, especially with headlights. Cameras never capture the true story. I'd much rather see the output against a wall.
With that said the brake lights are similar looking here, but you can tell my unit is slightly brighter than the stock unit.
Here is the stock unit's output against a wall in the dark. It's pathetically dim. The output is basically a dot in the middle and then a narrow band of dim light. You can see that half way up the wall it's almost dark again. In this picture I took the picture right behind the taillight unit.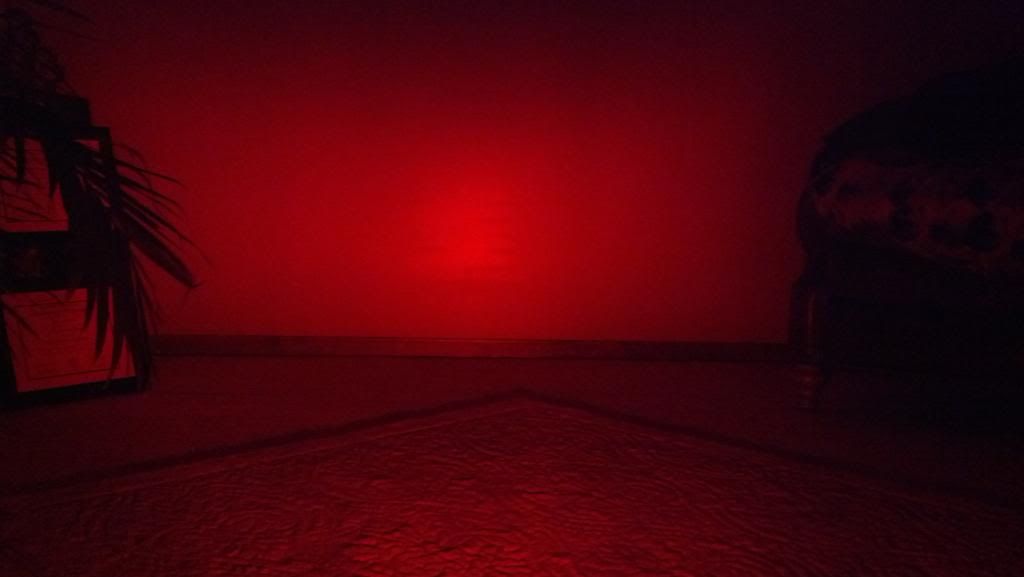 Now here is mine. Not only is it brighter, it illuminates a much larger area. In this picture I had to back up about 10' behind the taillight in order to capture the width of the output.
I know my measurements weren't in a controlled lab environment, but when I measured light output from both units I tried making everything exactly the same. My measurements show that my taillight is approx. 5.2 times brighter than the stock unit. I'd say that's a healthy/worthwhile increase.
You'll also notice that I don't use gimmicky keywords to describe brightness. Datasheets and pictures speak for themselves.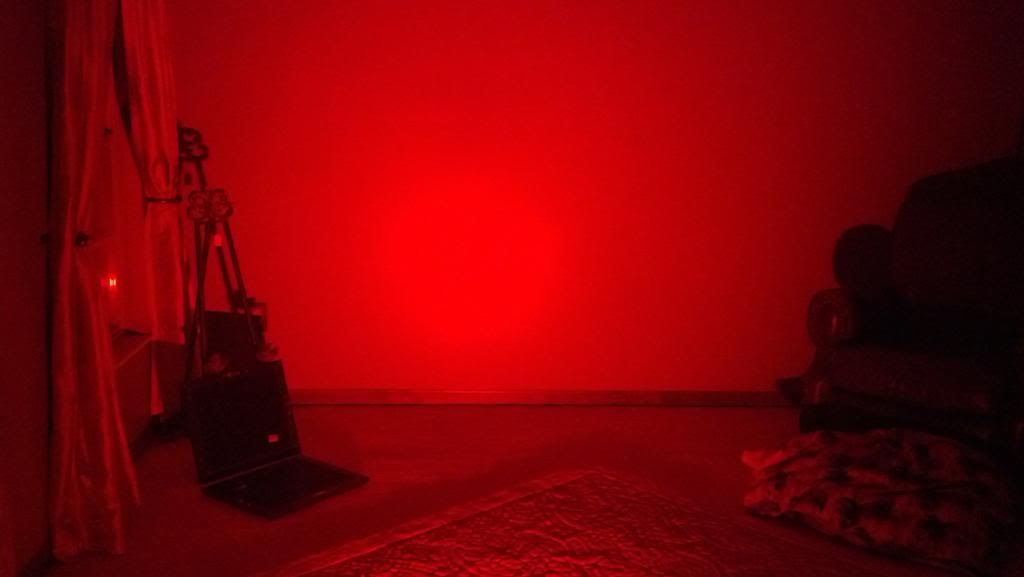 Anyways, that's my taillight project. Hopefully it inspires others to do some DIYing because you can easily make a better and cheaper solution than what companies offer. Next of the project list: the headlight since again there are no quality options available out there.
I'll check spelling/grammar tomorrow. It's way past my bed time.
Edited by DuncR6, June 03, 2013 - 11:51 AM.