So I bought this bike about 2 months ago for a good deal from choppertown through the forums here, great seller and great guy btw. I originally planned to just slap it together as a project bike but the more I put it together the more I began to fall in love with it. It is a 96 cr250 that was in need of a lot of tlc, needed a top end rebuild, new main bearings, plastics.....well basically everything lol.
Here is a picture the day I brought it home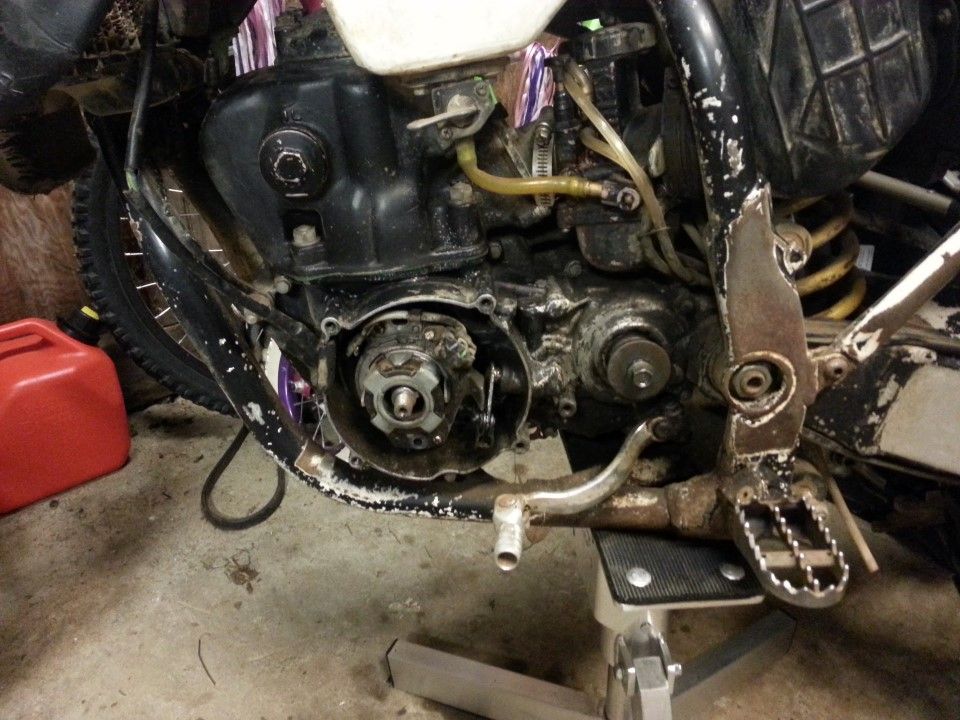 pretty much everything was painted by the previous owner before choppertown had it, plastics, linkage, swingarm, frame, motor, calipers/rotors, rads you name it it was painted. This is after probably 15 hours of scrubbing 3 layers of paint off the motor.