Husqvarna 2014 and forward... Or life after BMW.
The Rumor's over (Yes KTM now owns Husqvarna) and that thread has run it's course. I suppose now the speculation is going to be on what direction Stefan Pierer and his design team is going to take the Husqvarna brand on moving forward from here on.
Some feel he's going to position Husqvarna below KTM and others feel he's going to merge Husaberg and Husqvarna... Personally I believe from what I know he's going to position Husqvarna as an equal to KTM and grow both brand separately using KTM resources as much as possible so that he has two winners in his stables.
I also believe to grow the brand he's going to have to do it outside the goldfish bowl that many in the small Husqvarna community live in, so I wouldn't expect him to leverage much from the BMW/Husqvarna years or the Cagiva/Husqvarna years... The man owns a brand and I believe the goal is again build it so it's a equal to the KTM brand, just with it's own unique look and feel.
If you look at the business model KTM has with their partner Bajaj in India they share the same engines for their 200 models as in the KTM 125 Duke with the Bajaj 200 Pulsar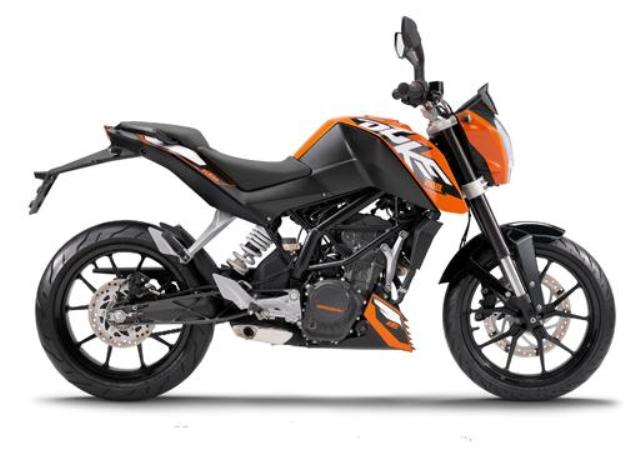 The KTM's 200 Duke shares the same engine as the 200 Pulsar, but looks totally different
The 200 Pulsar is as modern as any Japanese sport bike and shares the same engine as the KTM's 200 Duke ... But that's about it.
What happened in India is Bajaj doubled their sales by creating two different brands and models using a modern common platform... Neither brand cannibalized the other and I believe that's the plan for KTM and Husqvarna under Stefan Pierer ownership.