I have lurked here a lot and rarely post on here but have posted on other forums. This forum seems to have the most information by far for thumpers so here goes.....
I finished my supermoto conversion on the WR Saturday and took it out for a quick spin on Sunday. A bolt came out of the caliper relocation bracket, which in turn, made the other one snap off as soon as I touched the brakes and I ate asphalt. I'm fine, the bike is mostly fine but I am trying to find some parts for this thing that aren't from the factory. I know the YZ250 is a lot of the same but I don't know exactly what is the same. My main concern is the subframe. It has a nasty bend and broke 3/4 through the square tubing. A factory replacement is $600 and surely there is some place I can find it cheaper. I also tore the bracket up that the caliper bolts to pretty bad and can't even find a part number for that. I could buy other forks for it but don't know what exactly changed from year to year. My main concern is getting it road worthy again.
Lesson of the day: There is no such thing as too much thread lock.
Any and all help is greatly appreciated. Like a lot of other people, this bike is my only real hobby besides work and it's killing me that I went full retard and this happened.
The day I finished it. Yes, the chain needs another link out of it but on the stand it seemed fine.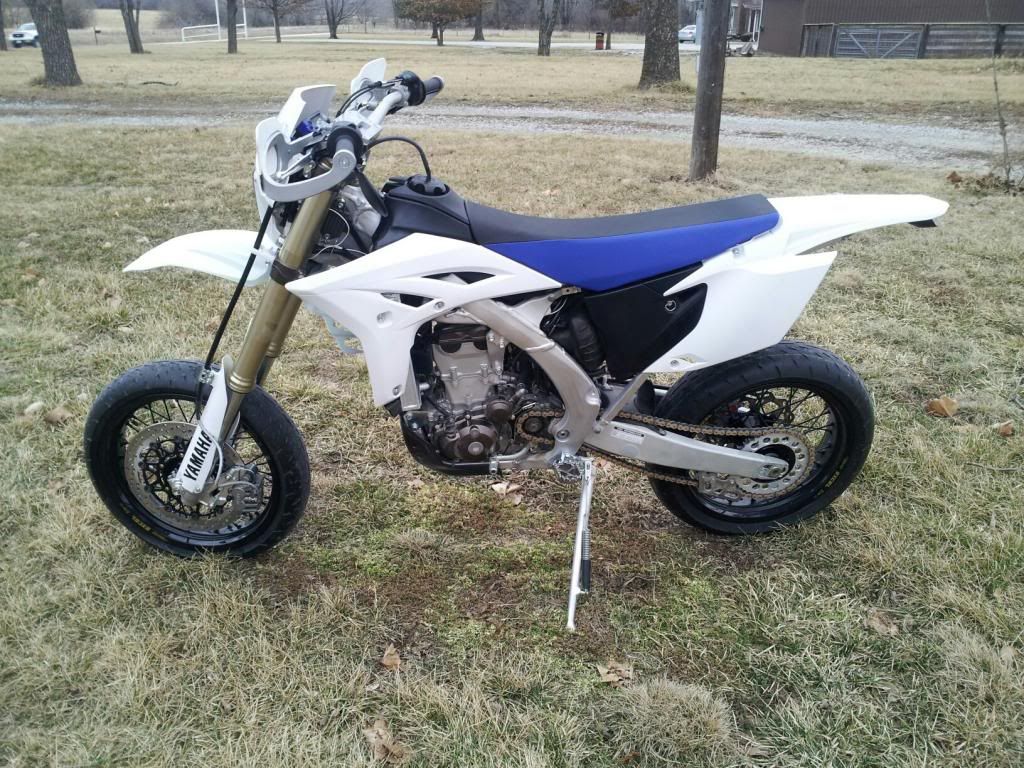 Edited by SquirrelMilker, February 18, 2013 - 08:02 PM.