On sunday while racing the Oasis Hare Scramble, I got hit with some roost in the face. Right away it felt like my nose was broken. I couldnt breathe out of my nose anymore and my eyes were watering. At first I thought about dropping out of the race because of the pain but I decided to stay in it and just take it easy. Well after a few minutes my face just felt numb and I was able to concentrate more on riding. Well I finished the race and rode back to my truck. I looked in the mirror to see how bad my nose was, and this is what I saw. lol.
I couldnt believe the rock was still there. I had no idea! How I raced for over an hour without that rock falling out is beyond me. I ended up getting 3rd place and a story I'll never forget.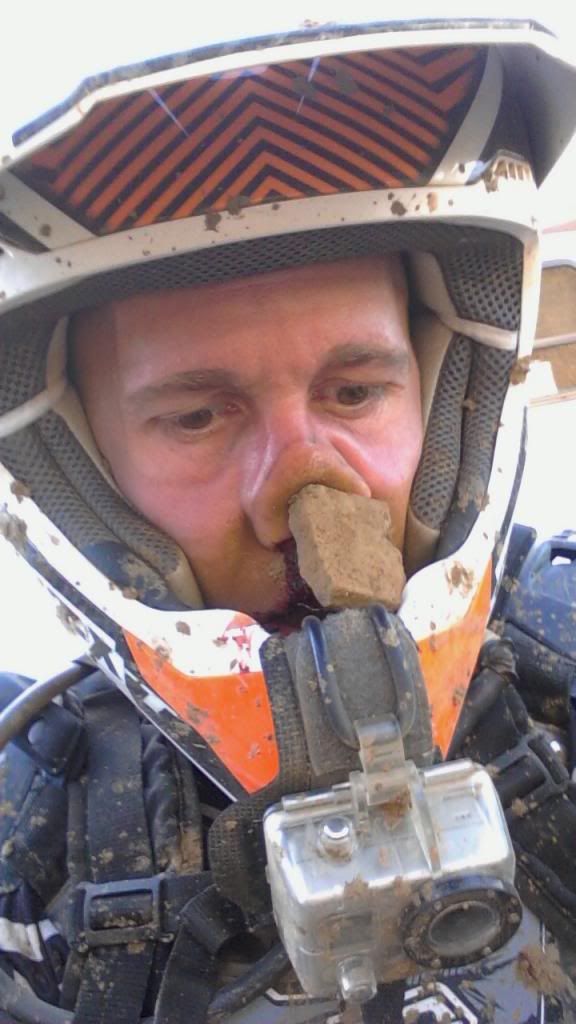 HERES THE
GOPRO
FOOTAGE OF THE RACE.
the roost occured 18:50
Edited by infamy, February 13, 2013 - 07:43 AM.